The Winds of Kansas are moving, again!
Once again, our KMEA Mentoring Program is continuing to grow under the leadership of new KMEA President, Gretchen Bixler. This year's focus will be on increasing the number of new teachers served by our mentoring program, identifying more veteran teachers who are willing to serve as mentors and developing additional resources for new teachers and mentors. An additional State Mentor Co-Chair position and several additional District Mentor Co-chair positions have been added to help support this effort.
 OUTREACH EFFORTS
 KMEA works through various avenues to reach our new Kansas Music teachers.
First Year Teachers, please connect with us so we can connect YOU with a mentor!  If you have not signed up for the KMEA Mentoring program please share your information with us below.
NEW TEACHERS:  SIGN UP FOR A KMEA MENTOR HERE!
If you signed up for the mentoring program but you haven't received a mentor yet, please contact us at mentoring@ksmea.org.  We look forward to seeing all first-year teachers at the New Teacher Luncheon (FREE) on Saturday of the KMEA In-Service Workshop in February. You will sign up on line so look for information soon on line at ksmea.org. We wish an outstanding year for each of you and are here to help.
KMEA Members – KMEA would like to ask for your assistance to help us identify and connect with our new Kansas Music teachers. The program will benefit teachers who are new to the profession as well as teachers who are new to Kansas who would like some guidance as to what's happening in music education in our state.   Please share contact information for these teachers so KMEA can reach out to them.
MEMBERS: REFER A NEW KANSAS MUSIC TEACHER HERE!
COLLEGES/UNIVERSITIES, If you work with music education students, KMEA would like to partner with you to identify first year teachers as they begin their first year teaching in Kansas.  Please volunteer to serve as a liaison to our State Mentor Co-Chairs below:
VOLUNTEER TO SERVE AS A LIAISON HERE!
KCOMTEPS – Holly Taylor will attend KCOMTEPS and share information regarding the Mentor program with the collegiate chapters of Kansas in September.  This is one way for KMEA to connect with college students before they get their first job.
Kansas State High School Activities Association assistant executive director Craig Manteuffel is supporting us in these efforts.  He sent an email to all Secondary Principals requesting first year teacher names and contact information back in August. This has been a huge help in identifying new teachers in Kansas.  Thank you, Craig!!  As a result, Principals provided contact information for 40 new teachers and our State Mentor chairs invited them to sign up for mentoring via the New Teacher form at www.ksmea.org/mentoring.  Of those 40 teachers, more than 50% percent have responded and our District Mentor Chairs have connected them to mentors.  State mentor chairs will continue to work to locate and reach these new teachers.
Kansas School District leaders are being contacted by Ron Chronister, past KMEA President, and we hope to reach out to the first-year elementary music teachers with the same success as the secondary teachers.
Calling All Mentor Teachers
We believe being a mentor is a privilege to help all new teachers.  All you need to have is an interest in helping.  Experienced and retired teachers, please contact your state or district mentor chairs and/or click on the link below if you would consider serving as a KMEA Mentor in the future.
VOLUNTEER TO SERVE AS A KMEA MENTOR HERE!
FUTURE ENHANCEMENTS
This year proves to be exciting as the wind is changing to bring more resources and support to our new teachers and their mentors.  We are thrilled to announce that the three KMEA State Mentor Co-Chairs will attend the MMEA Mentoring Conference hosted by MMEA on October 1 and 2.   We are looking forward to gathering information and ideas that will benefit our KMEA mentors and new Kansas music teachers. Working together, we can make a difference for new Kansas music teachers!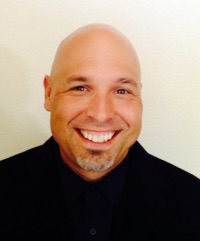 Please join us in offering our gratitude to Kelly Knedler, who served as a KMEA State Mentoring Co-Chair along with Holly Taylor for the past several years.  Kelly has moved to the role of KMEA Advocacy Chair and his enthusiasm and great vision will move Advocacy to a new level in the future!  We wish him the very best and thank him for serving so faithfully in the Mentor Program.
ABOUT OUR STATE MENTOR CO-CHAIRS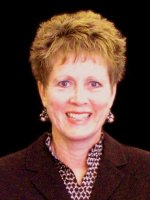 Holly Taylor recently retired after 30+ years of teaching in the classroom and most recently the Vocal Music Curriculum Coach for the Wichita Public Schools. She currently teaches music courses and supervises field experience and student teachers at Friends University.  Holly has served as a KMEA co-mentor chair for over 15 years and is excited to be joined by Lynn Unruh and Janelle Brower, the new additions to the state mentoring team.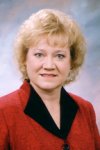 Lynn Unruh is currently teaching vocal music (4-12) at Cimarron USD 102.  She is also serving on the SW District KMEA Board as the Past-President.  Lynn is in her 25th year of teaching and looking forward to growing in her abilities to help new teachers connect with all that KMEA has to offer them in training, support and assistance.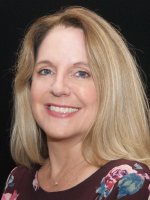 Janelle is the Performing Arts Coordinator for the Blue Valley School District and, like Lynn, serving as a KMEA State Mentoring Co-Chair for the first time.  Janelle appreciates the many colleagues who supported her during her 10 years teaching high school band and 13 years teaching elementary/middle school band.  She wants to help to ensure that all new music teachers have access to the support they need.
DISTRICT MENTOR CONTACTS
Central KMEA Districts
Holly Taylor mentoring@ksmea.org, State Mentor Co-Chair
NCKMEA
Nancy Monical: mentoring@nckmea.org
SCKMEA
Teri Harpool: mentoring@sckmea.org
Kimme Whittemore: mentoring@sckmea.org
Western KMEA Districts
Lynn Unruh: mentoring@ksmea.org, State Mentor Co-Chair
SWKMEA
Jane Vanderhoff: mentoring@swkmea.org
NWKMEA
Bill Schick: mentoring@nwkmea.org
Eastern KMEA Districts*
Janelle Brower: mentoring@ksmea.org, State Mentor Co-Chair
NEKMEA Mentoring Co-Chairs
Michael Arbucci: nementoringorch@ksmea.org
Kim Modelski: nementoringchoir@ksmea.org
Bob Davis: nementoringband@ksmea.org
Maurica Bruning: nementoringelem@ksmea.org
SEKMEA Mentoring Chair
Mary Jo Harper: mentoring@seksmea.org
*Mentoring Chairs for the new NEKMEA and ECKMEA districts will be announced in March of 2018.