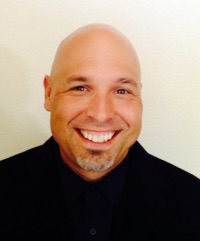 ADVOCACY is defined as an act of pleading for, supporting, or recommending where the ultimate response sought from the audience is a "YES!" vote! The Kansas Music Educators Association Mission Statement says: The mission of the Kansas Music Educators Association is to support music educators by fostering leadership, providing professional development and promoting the advocacy of music learning in schools and communities. KMEA Music Advocacy and "The Advo-Angle" exist because of the Mission Statement! And we are here to provide music education advocacy in all of our schools and in our communities.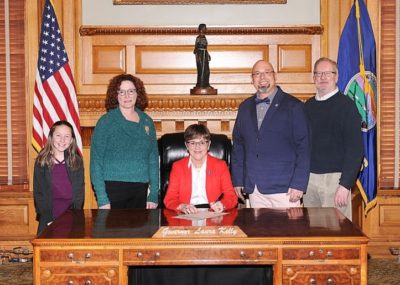 THE ADVO-ANGLE @ THE CAPITOL: A video for "The Advo-Angle" was released in March for our visit to the Kansas State Capitol for Music in our Schools Month (MIOSM)! Kelly Knedler, Advocacy and Government Relations Chairperson for KMEA, joined Patty Ahern (MISOM Chairperson) on Friday, March 1, 2019 where Kansas Governor Laura Kelly signed into proclamation that Kansas officially proclaimed March is "Music In Our School Month!" Governor Kelly said in our meeting that music needs to stay in our schools. The Proclamation can be viewed on the Kansas Music Educators Association website at: www.ksmea.org/advocacy/miosm. During the visit to the Kansas State House, Patty and Kelly were able to give the office of the Lieutenant Governor Lynn Rogers, information about NAfME and KMEA. Shared with Lieutenant Governor Rogers' office was the KMEA Opportunity to Learn Standards Survey written by Mike Quilling in June 2018, and the NAfME "Why Music?" brochure from Broaderminded.com, which can be found on the National Association for Music Education (NAfME) website under Advocacy. Also, please watch the video based on the Capitol Experience called "Advo Angle – Spring 2019."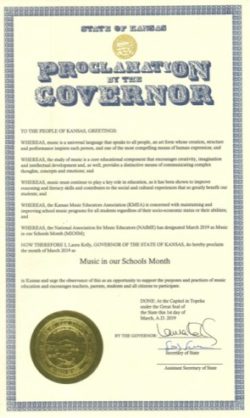 MUSIC @ THE CAPITOL: Planning for the annual Hill Day in Washington, DC is in the works. This National event in Washington D.C. will be held in June, 2019. This will give KMEA the opportunity to speak with our Legislators at the State and Federal levels. This is in conjunction with the NAfME National Assembly. Attending will be the KMEA Executive Council and the Government Relations chairperson.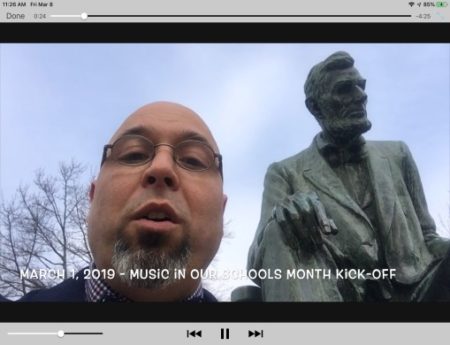 THE ADVO-ANGLE ARTICLES: KMEA Advocacy and Government Relations have quarterly articles published in the Kansas Music Review. Please check out the latest Advo-Angle article in the Kansas Music Review online (KMR) about how music students are great hires for employers as they already have learned soft skills and discipline! It is called "Hire Music Students…They Have Training!" Also, there are short articles written about "what music teaches us" from each of the District Advocacy Chairpersons accompanying this article on the Advocacy webpage too.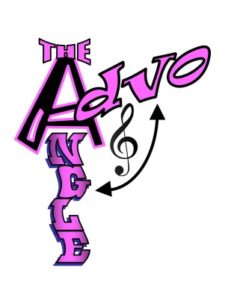 THE ADVO-ANGLE WEBPAGE: A change is coming! Summer 2019 KMEA Advocacy will be completing a new website simply called the "ADVO ANGLE." This will allow the KMEA Advocacy Team and Government Relations to quickly update the website. It will replace the former "Music Touches Lives" website. Also, know that the Kansas Music Educators Association Advocacy Team is here when you need us, but also here to help you promote Music Education in your Community. Please consider watching the Advo-Angle Videos on the Webpage. There you can use the Advo-Angle slides on the webpage at your concerts, which helps get your Community involved in your music programs.
THE ADVO-ANGLE @ KMEA ISW: The Music Advocacy Chairs have hosted a session at the KMEA In-Service Workshop in both 2018 and 2019. This session is a question answer session, which will helps music teachers answer the question… "What Can I Do To Promote Music Education in Kansas?" The answer: Become a Music Advocate!" This session will be suggested to be presented again in 2020!
New this year…Kelly Knedler and now Vice-President Gretchen Bixler hosted a session at the KMEA In-Service Workshop. This session will be a development session for Music Advocacy in your district called… "Implementing Grassroots Advocacy: A Partnership for Effective Advocacy." It is so important to have a Grassroots (at the most local level) Advocacy plan for your community! Start by inviting your local Administrators and School Board members to your next concert. Add to your pre-concert wait time (as people are coming in) advocacy messages in a PowerPoint or other vehicle for presentation, then let your music speak for itself! Remember that music advocacy is done best when the music your students present speaks for itself!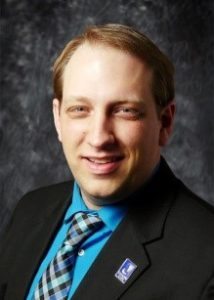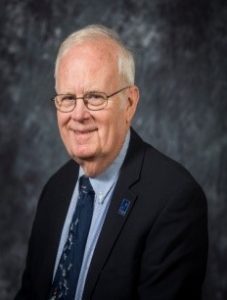 V.I.P.'s @ KMEA ISW: This year (2019) KMEA Advocacy and Government Relations hosted two members of the Kansas Board of Education (KSBOE) at the KMEA ISW. Ben Jones, Member for District 7, attended all three days. Mr. Jones from Sterling, KS is new to the KSBOE this year. He was also a participant in the KMEA ISW as a student. He was in Kansas All State Choir in 2005 as a Tenor II! Also, he was in CMENC Board at his college.  Jim Porter, Member for District 9, and his wife Charlene, who joined us last year, attended the KMEA ISW on Saturday afternoon for concerts. Mr. Porter from Fredonia, KS is also the immediate past president of the KSBOE.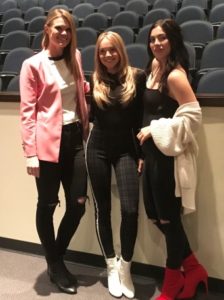 Last year, the KMEA Advocacy and Government Relations hosted representatives, including Tiffany Kerns from the Country Music Association (CMA) Educational Outreach program and sponsored "Keepin' The Golden Rural!" We spent two days prior to and one day of the KMEA ISW 2018 visiting several public schools, meeting with Wichita area teachers, where they began composing a song, meeting Kansas All-State groups, and presenting a songwriting session. Guests were: CMA recording artists, Danielle Bradbery and Emily Weisband, and Kansan singer-songwriter Nicolle Galyon.
THE ADVO-ANGLE CHAIRS: All Kansas Music Teachers are encouraged to contact their district KMEA Advocacy chairperson to discuss any situation where music in our schools may be at risk or for which they need clarity. KMEA District Advocacy Chairpersons are veteran teachers, who support Music Education in Kansas schools. They understand the benefits of music education in the development of Kansas students' lives and they are a great resource for Advocacy ideas for school districts in need of music education support. Following are the links to your KMEA District Chairperson:
IN THE WORKS AT THE ADVO-ANGLE: Please look at the KMEA Advocacy website (remember it will change this summer to www.advoangle.com) often as changes will be reflected there throughout the upcoming year. Our plan is to give our Kansas Music Educators a variety of easy-to-use as well as ready-made resources for Music Education and the Advocacy there of! We are planning on adding the following:
Q & A: We plan to add a question and answer section to the Advo-Angle Webpage called "How Do You Advo?"

Example #1 – How do you inform your students' parents, the school district and community of your concerts and events?
Example # 2 – How do you get administrators and school board members involved in your music program?

Twitter Chat: We plan to do a quarterly Twitter session bring up-to-date topics to be discussed amongst the Music Educators of Kansas
Advo Chair Videos: Each District Advocacy Chairperson has a video introducing themselves to their District

Videos are done and in Troy's hands to post when the opportunity comes

New Advo-Angle Slides: Slides which can be used to Advocate for Music education at public Pre-Concert, Concert or other Music events will be added shortly to The Advo-Angle webpage.
New Public Service Announcements (PSA) recorded by students with advocacy messages will be added to the Advo-Angle webpage for public use

Downloadable MP3 recording of Kansas Music Students reading music education advocacy quotes or testimonies
Can be used in Advocacy PSAs prior to concerts or advertisements

Updates on Current Quotes in Music Advocacy
Added and up-to-date Fast Facts
Reminders to attend the NAfME Webinars for Music Advocacy
Updates as we reach out to Government Officials at the District, Local, State and Federal levels, and our Kansas Board of Education
Articles and information to the KMEA membership through the KMR
Other ideas that improve Music Education Advocacy to KMEA members!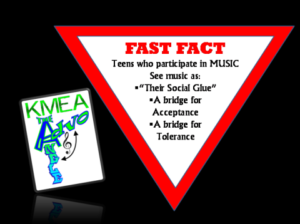 ALSO….WHAT CAN WE ACCOMPLISH TOGETHER IN THE FUTURE?: Please talk to me or your KMEA Advocacy Chairperson and let us know what we can do for you in the state of Kansas. We don't know what we don't know. We want to meet situations where music education support is needed with pro-active advocacy and solutions!