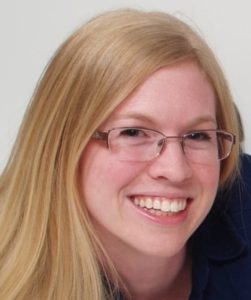 Reprinted with permission from the Utah Music Educators Journal, Fall 2018, Vol. 64, No. 2
Adolescence is a time of rapid physical, social, cognitive, and emotional development.  Many people assume that children experience more emotional turbulence during adolescence than they experience in early childhood. However, evidence suggests that adolescents today are facing a mental health crisis that is unprecedented in history.  Adolescent depression and anxiety in the UK has increased 70% over the last 25 years (Collishaw, 2004).  From 1979 to 1996, US doctors reported a 170% increase in psychosocial problems, with the greatest relative increase occurring in the identification of emotional problems (Kelleher, 2000).  The Centers for Disease Control and Prevention reported that suicide among teen girls hit a 40-year high in 2015, and suicide in the US is now the second leading cause of death among youth and young adults (CDC, 2016). In Utah, sadly, suicide is the number one leading cause of death for young people (Bergin , 2018). If the majority of an adolescent's waking time is spent in a school environment, then one can see that schools can potentially have the greatest influence on the mental health of a child outside the home and family unit. With many children growing up in compromised home and family environments, the responsibilities of schools becomes even greater. While there are many factors affecting adolescent mental health, new studies show that participation in music can reduce stress, anxiety, and depression in young people, and it can help students feel connected to and accepted by their peers. Parents, teachers, principals, and policy makers are prioritizing adolescent mental health. As music educators, we are in a prime position to affect the mental and emotional health of our students in positive ways. We can do this most effectively by focusing on ways to keep our ensembles inclusive and participatory.
There are many benefits of music participation on mental and emotional health.  A quick survey of the literature shows that 1) music helps people cope with PTSD (Swanson, 2010); 2) music has been used to increase morale and change attitudes (Trotter, 2005); and 3) listening to music helps reduce heart rate, blood pressure, and anxiety (Bradt & Dileo, 2013). Music participation in inclusive environments produces even more benefits. For example, making music can reduce burnout and decrease depression (Bittman et al., 2003).  Some studies have found that playing or participating in music can reduce stress at the molecular level (Bittman et al., 2005). 80% of Americans reported that their experiences in music education have contributed to their own personal fulfillment in adulthood (Harris Poll, 2014). Most music participation research involves adults; however, it is expanding to include adolescents as well.  Teens reported that music participation helps them release or control emotions and cope with pressure, loss, or abuse. They also reported that making music provides freedom to be themselves and to be comfortable and relaxed in their lives (Campbell, 2007). One band student responded to a survey by writing, "As someone who has struggled a lot with mental health, namely anxiety, depression, and panic, playing in performing ensembles has been incredibly important to me throughout all of middle and high school, and now in college. It lowers my anxiety and panic levels and decreases depressive episodes drastically" (Personal communication, 2018).
Music therapy research has also shown that students in an experimental group who received a music therapy treatment had significantly improved self-esteem and significantly lower depression than did students in the control group, which received no music therapy treatment (Porter et al., 2017). The authors of one music therapy study reported that, "Music-making is social (and hence interpersonal), pleasurable and meaningful: this may also be why randomized trials of music therapy have shown high levels of engagement with patient groups who are traditionally difficult to engage" (Maratos et al., 2011). Research clearly supports what most music educators innately know and feel—Music benefits students in many more ways than purely musical.
Music educators must ask ourselves a simple question. Are the students who need music the most participating in the performing ensembles offered at our schools?  Ethnomusicologist Thomas Turino distinguishes between presentational and participatory opportunities in music (Turino, 2008). Most high quality ensembles in our junior high and high school programs are presentational in nature.  The focus is on presenting a product to an audience that is separate from the performers.  If the focus is on the presentation, then teachers will naturally want to audition their groups so that only the most talented and skilled are center stage.  Teachers will also want to perform literature that has been selected carefully and then rehearsed extensively to produce the best performance product possible. Typically, literature is selected with the expectations of an audience, or even a judge, in mind.  Students in these presentational ensembles may feel stress and anxiety in such a high-stakes environment, and may be worried about letting down the group or disappointing their teacher if they do not measure up to the high standards that have been set for them. This pressure often does not improve the psychological health of the students and some students will not even consider registering for a course that they deem "risky." In addition to potentially being exclusive to students and audiences, performance-driven ensembles may also lend themselves to a highly focused curricula, which may not be what some students need or are interested in. I felt very proud of the recruiting work my choir had done when 15% of our school was enrolled in choir. However, I had to ask myself, what course offerings are out there for the other 85% of the school population? What music classes exist for the students who might be anxious to perform under less stressful conditions?
What might a music class look like if it were designed around a student who is struggling with mental or emotional health issues, which the research suggests is a large percentage of the population?  The focus would not be less on the product and more on the producers, i.e., the students themselves.  In an inclusive, safe, and encouraging environment, students would be given opportunities to interact with music in new and diverse ways.  Students could sing, play instruments, listen, analyze, dance, improvise and create.  Teachers and students might choose a variety of repertoire, including pieces from the traditional repertoire and pieces that music students are listening to today.  In addition, students might sit in drum circles and improvise rhythms or write their own compositions starting with simple technology helps, such as GarageBand.  Students could share their interpretation of a piece of music and add to it in authentic, creative ways.  Music ensemble classes could be transformed into therapeutic safe places where all students could participate, connecting with their peers in musical and social ways and participating in activities designed to let them create and express themselves.
Having high-quality auditioned performing ensembles is a vital component of school music programs, and many teachers, if not most, have very inclusive ensembles while providing  opportunities in their programs for both non-auditioned and auditioned musicians. Experience has shown that most students in music ensembles are thriving and that many of them have peak experiences as they perform. However, as music educators, I believe that we could be more creative in finding ways to reach the students who are not interacting with music and who would benefit greatly from participating in a music program. You are who makes your ensembles work and music is what makes what you do such a powerful influence in the lives of these young people. But it is difficult to affect a student in positive ways without first getting them in our classrooms. We can start by seeking ways of making our performing ensembles more participatory.  For example, we can expand course offerings to include new and unique ensembles. Or perhaps even better, let's encourage our students to take the lead in this area.  When I approached my student leadership about my concerns on this issue, they responded with enthusiasm and offered a multitude of ideas. For example, one student presented four lunch workshops on beatboxing. Another student wanted to start a drum circle in the school outdoor common area.  A third student suggested that students bring in poetry and learn how to set the text to a simple melody and chord progression.  Ultimately, students who are struggling might not come to us initially; however, we can easily take the music to them.
Students who are struggling with mental and emotional health may already feel like the outcasts or the misfits. We cannot let these students feel that they do not "fit" in our music ensembles.  A choir student shared this thought with me, "I definitely experienced a change in myself through my choir experience! I think part of my depression was feeling like I didn't belong. There was something about hearing my voice combined with everyone else and hearing that it fit and that it contributed to the overall sound. It was like a solid example of 'you belong' that I couldn't ignore" (Personal communication, 2018). Music belongs to all of us, and all of us belong in music. We can make a place for ALL students to participate in our music programs.  Most of us are not trained counselors or music therapists; however, we can play a vital role in the lives of students by providing them with opportunities to participate in our music programs, thus helping them feel more mentally and emotionally healthy.
References
Bergin, M. (2018). Responding to a suicidal youth. BYU Magazine 72(4), 24-25
Bittman, B., Bruhn, K.T., Stevens, C., Westengard, J., & Umbach, P.O. (2003). Recreation
music-making: A cost-effective group interdisciplinary strategy for reducing burnout and
improving mood states in long-term care workers. ADVANCES 19(3/4), 4-15.
Bittman, B., Berk, L., Shannon, M., Sharaf, M., Westengard, J., Guegler, K.J., & Ruff, D.W.
(2005). Recreational music-making modulates the human stress response: A preliminary
individualized gene expression strategy. Medical Science Monitor, 11(2), 31-40.
Bradt, J. & Dileo, C., & Potvin, N. (2009). Music for stress and anxiety reduction in coronary
heart disease patients. Cochrane Database of Systematic Reviews, 2013(2), CD006577.
Campbell, P.S. (2007). Adolescents' expressed meanings of music in and out of school. Journal
of Research in Music Education, 55(3), 220-236.
Centers for Disease Control and Prevention. (2016). QuickStats: Suicide rates for teens aged 15-
19 years by sex – United States 1975-2015. Retrieved from
https://www.cdc.gov/mmwr/volumes/66/wr/mm6630a6.htm
Collishaw, S., Maughan, B., Goodman, R., & Pickles, A. (2004). Time trends in adolescent
mental health. Journal of Child Psychology and Psychiatry, 45(8), 1350-1362.
Harris Insights & Analytics, A Stagwell LLC Company. (2014). "The glee effect? More
Americans say music education prepares people for their careers and problem solving
than in 2007." The Harris Poll. Retrieved from https://theharrispoll.com/new-york-n-y-
july-24-2014-maybe-it-was-flute-lessons-or-perhaps-it-was-just-a-few-years-of-singing-
in-the-high-school-chorus-for-some-it-could-have-been-just-playing-with-some-friends-
in-2/
Kelleher, K., Mcinerny, T., Gardner, W., Childs, G., & Wasserman, R. (2000) Increasing
identification of psychosocial problems: 1979-1996. Pediatrics, 105(6), 1313-21.
Maratos, A., Crawford, M., & Procter, S. (2011). Music therapy for depression: It seems to work,
but how? The British Journal of Psychiatry: The Journal of Mental Science, 199(2), 92-3.
Porter, S., McConnell, T., McLaughlin, K., Lynn, F., Cardwell, C., Braiden, H., . . . Holmes, V.
(2017). Music therapy for children and adolescents with behavioural and emotional
problems: A randomized controlled trial. Journal of Child Psychology and Psychiatry,
58(5), 586-594.
Swanson, A.F. (2010). Music helps vets control symptoms of PTSD. WXQR Features. Retrieved
from https://www.wqxr.org/story/14685-music-treat-veterans-ptsd/
Trotter, W.R. (2005) Music of war. Military History Magazine. Retrieved from
Turino, T. (2008). Music as social life: The politics of participation. Chicago: University of
Chicago Press.
Erin Bailey is currently pursuing doctoral studies at the University of Utah in Music Education. She teaches General Music Methods, Creative Connections and helps with the Women's Chorus. Erin completed her Bachelors and Masters degrees in Music Education at Brigham Young University. She has performed with collegiate choirs at both BYU and the U and was also blessed to sing with the Tabernacle Choir at Temple Square.  She has taught choir and other courses in both the junior and high school setting in California and Utah for over a decade. She served as director and co-founder of Cantemus Youth Chorus in California and enjoyed teaching young children and involving them in music.