INDIANAPOLIS (March 13, 2019) – Yamaha Artist Services Indianapolis announced today that it has named Jeffrey Grogan, Barry Houser and Michael Pote to its esteemed Master Educator Program.
They join 19 other distinguished academics, clinicians, consultants and authors who provide inspiring professional development opportunities and artistic music collaborations for music educators at the local, state and national levels.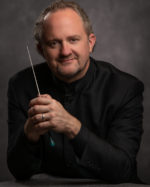 Jeffrey Grogan is the director of orchestral activities and professor of music at the Wanda L. Bass School of Music at Oklahoma City University and artistic director of the Oklahoma Youth Orchestra in Oklahoma City, Oklahoma. He is internationally acclaimed as both a conductor and teacher who ensures that students know and understand the value of focus, teamwork, passion, and communication in their responsibility to the music and each other.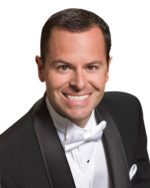 Barry Houser is the associate director of bands, director of the Marching Illini and director of the Fighting Illini Athletic Bands at the University of Illinois, Urbana-Champaign in Urbana, Illinois. As a nationally recognized guest conductor and clinician for both the marching and concert mediums, he holds a firm belief that the students are the most important part of teaching and that they must have a comprehensive understanding of the process that leads to success.
Michael Pote is director of bands at Carmel High School in Carmel, Indianapolis. Named the 2019 Indiana Outstanding Bandmaster by the Gamma Chapter of Phi Beta Mu, He has led the Carmel High School ensembles to win numerous nationally recognized awards by dedicating his work to improving students' listening and critical thinking skills through purposeful practice using focused repetition to build musical reflexes.
"Jeffrey Grogan, Barry Houser and Michael Pote represent many facets of musical excellence," said John Wittmann, director of artist relations and education, Yamaha Artist Services Indianapolis. "Whether it be conducting notable orchestras, hugely successful collegiate marching bands or nationally renowned high school wind ensembles, it would be hard to name three men who affect students' lives more profoundly."
The Yamaha Master Educator Program was developed in 2016 in conjunction with Yamaha Corporation of America to reinforce the company's longstanding commitment to music education and music educators. The Yamaha Master Educator group, as well as the esteemed roster of Yamaha Performing Artists come together to inspire teachers and students at the middle school through collegiate levels to realize their full potential. Yamaha Master Educators take part in speaking and conducting appointments with state Music Education Associations; district meetings for music teachers and fine arts departments, district-wide in-service days; and clinics at middle schools, high schools, colleges and conservatories.
To learn more about the Yamaha Master Educator program, contact jgascho@yamaha.com or visit https://yamaha.io/MasterEducator
About Yamaha
Yamaha Corporation of America (YCA) is one of the largest subsidiaries of Yamaha Corporation, Japan and offers a full line of award-winning musical instruments, sound reinforcement, commercial installation and home entertainment products to the U.S. market. Products include: Yamaha acoustic, digital and hybrid pianos, portable keyboards, guitars, acoustic and electronic drums, band and orchestral instruments, marching percussion products, synthesizers, professional digital and analog audio equipment, Steinberg recording products and NEXO commercial audio products, as well as AV receivers, amplifiers, MusicCast wireless multiroom audio systems, Blu-ray/CD players, earphones, headphones, home-theater-in-a-box systems, sound bars and its exclusive line of Digital Sound Projectors. YCA markets innovative, finely crafted technology and entertainment products and musical instruments targeted to the hobbyist, education, worship, music, professional audio installation and consumer markets.
Contact:   Peter Giles/Giles Communications
(914) 644-3500 ext. 700 (pgiles@giles.com)