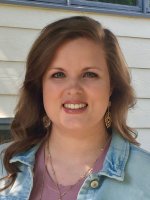 Well, here we are, fall weather is right on our doorstep and another school year is now in full swing. Even though it's the season to find pumpkin spice flavored everything, my mind is still reflecting on those long sunny days and the highlight of my summer.
As most educators can tell you, summer break for teachers is usually filled with learning, planning and professional development, and mine was no different. This past summer I had the opportunity to attend the ISME (International Society for Music Education) 2018 Commission for Special Music Education and Music Therapy held in Salzburg, Austria.
Salzburg is a beautiful city with deep music roots. In the city center you'll find a large statue of Mozart and figurines in every store window. They have a museum at his birthplace, his boyhood home, and even a University, the Mozarteum, named after this world famous composer. The ever popular movie musical "The Sound of Music" was filmed at many locations in and around the city. (I of course took the tour.) Salzburg is also the home of the Orff Institute! Needless to say it was the perfect location for an international music conference.
It was my first time attending an ISME event and I definitely was not disappointed in my experience. This particular conference covered subjects very close to my heart, special music education and music therapy. There were musical performances and presentations from people all over the word with a passion for bringing music to everyone.
I learned so much in just three days, it's hard to summarize all of the presentations and performances that I attended. If I have to narrow it down to one important take away, it was taking a deeper look at the word "inclusion." We hear the word inclusion a lot in education. It is used most often when referring to students with disabilities, and including them in regular school classes. However, the more that I think about my philosophy of music education, the more I have come to believe that the word inclusion doesn't just refer to including students with disabilities, but rather including ALL who enter my room. All people, all languages, all races, all ethnicities, all ages, all abilities. Music is in fact for ALL.
In a workshop led by Robert Wagner (2018), he shared how The German Association of Music Schools has adopted a document called the Potsdam Declaration. It advocates the central idea of an inclusive society, an inclusive process that enables the participation of all. It aims for self-determination of individuals, guarantees accessibility, respects individuality, and utilizes the opportunity and the potential that diversity and heterogeneity entail. The German Association of Music Schools also provides advice and support in order to assist in developing the inclusion process successfully. The Potsdam Declaration was officially adopted in Potsdam, Germany, on May 16, 2014.
The declaration also states that "Learning is a self-active process. For this reason, individualized learning as a basic principle of inclusion is beneficial to all pupils. Simultaneously, group learning, which is also called for in inclusion, is the cornerstone upon which a socially-oriented, mutually benevolent society can be built." (Potsdam Declaration, 2014.)
The Potsdam Declaration states ten precepts that an inclusive music school will follow:
Individual advancement in which selection is avoided is the goal of lessons
The curiosity and participation of pupils is desired and the intrinsic capability of all is recognized
Self-directed learning, autonomy and personal responsibility are both the journey and the destination
Opportunities are found whereby everyone can show their ability and with it, themselves
Fear and time pressure play no role in the learning process
Teachers, and more importantly, age-appropriate role-models are prepared to share their skills and are capable of involving others
Pedagogy is built on experiences whose outcomes motivate pupils to learn
People, music and playing music together play a central role
Individuals can feel that the actions of others is also in the interest of their well being
Parents, friends and relatives, as well as all other interested parties and institutions are involved.
As I reflect on our schools here in Kansas, I can see how an inclusive music approach could benefit our society. Music has the power to bring people together, and in a time where there are many differences between us, music can find the similarities among us. As music educators I believe that it is our duty to serve all students who walk into our classroom, to find something for all students to contribute to, find joy and success in. I think that it also is important to keep in mind that music doesn't have to look the same for all, and this challenges us as teachers to think outside of the box.
I felt ready for this school year with a renewed drive to reach all of my students through music. I know that I still have a journey in front of me with so much to learn and new puzzles to solve. I plan on taking this ISME experience to continue to grow as a teacher. I think I might also start planning my trip for the next conference. Helsinki 2020 here I come!
If you would like more information or advice about special music education, please reach out to specialneeds@ksmea.org
References:
Potsdam Declaration. The German Association of Music Schools. (May 16, 2014.)
Wagner, R. (2018, July 12). Sound and Spirit of Inclusion- The Potsdam Declaration. Lecture presented at ISME Commission for Special Music Education and Music Therapy in Mozarteum University, Salzburg, Austria.