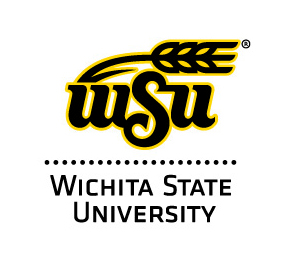 Scholarships for Badge Courses are Now Available for Fall 2018!
Wichita State University's online Badge courses are designed for individuals looking to increase their knowledge and gain new skills.
Apply and enroll in a badge course by Friday, September 14, 2018 to be eligible for a scholarship that will pay all or part of the cost of a badge course. The scholarship opportunity is for the fall 2018 semester only.  Click here to learn more about the scholarship opportunity. 
What are Badges?
Badges are academic short courses of one credit hour or less that are designed for working, non-degree seeking professionals.
Badges are online and self-paced.
Badges allow students to demonstrate to employers their knowledge, skills and competencies in a subject area.
A digital recognition of accomplishments that can be shared on social media and linked to a digital resume.
Coursework is divided into specific topic areas making the workload easier to manage and more affordable.
There are no text books required. Courses are graded as Badge/No Badge.
We are pleased to introduce two badge series in the field of fine arts! The courses include:
Beginning Jazz Improvisation Badge Courses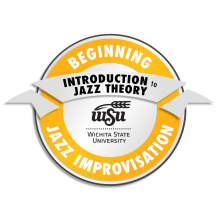 These Badge courses are designed for musicians with a solid understanding of basic music theory, yet who are non-improvisers or novice improvisers and want to gain a well-rounded introduction to improvisation within the jazz idiom. Students will gain an introduction to jazz theory principles, as well as an understanding of how jazz musicians apply these principles to improvising over standard jazz progressions. Content in these courses will include music examples, explanation, video demonstration, and practice strategies.
Available courses include:
 International Phonetic Alphabet Badge Courses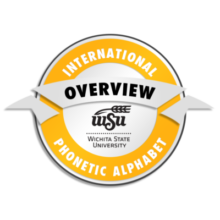 These Badge courses has been developed to be of use to singers, voice teachers, linguists, speech pathologists and actors. The International Phonetic Alphabet (IPA) is an alphabet, unlike English, in which a single symbol represents a sound. The alphabet was created as a standardization of representative sounds of oral language.
Available courses include:
For a complete listing of available courses visit:  badges.wichita.edu/badgecatalog
Visit the badges.wichita.edu for more details. For questions, contact Keshia Ezerendu at 316-978-7579 or workforce@wichita.edu.