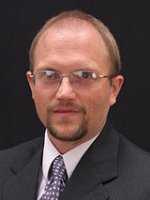 "Now that I have my degree, how do I get a job?" College students work hard for four or five years earning a degree to become a music teacher, and then once they get their license to teach, they face the daunting prospect of going out and finding a job. This nerve racking process happens in multiple stages and it takes months for some to find a job. Because there are more job openings than there are new teachers to fill them, those who are willing to move to a new location have a strong chance of finding employment in the fall. However, those who limit their search range may not be so lucky.
To compound things, young music teachers must often "wait for the dominoes to fall" before they can land a job. When a teacher leaves a well-established program in a large school, the job is often filled by experienced teachers from established, yet moderately sized programs, leading to an opening in that district. Experienced teachers often fill these roles, leaving a position open for which the young teacher is left to take. By the time this final domino falls, it may be just days before fall classes begin.
The purpose of this article is to help this year's job hunters prepare for the hunt ahead of them. From the initial steps in developing references and developing resumes to searching for openings, sending in application materials, and finally interviewing, the whole process is filled with landmines. Hopefully, this article can help you avoid stepping on one of these traps and prevent you from blowing up a great opportunity.
Stage 1: Preparing For the Job Hunt
The first step in preparing for your first job hunt begins the day a student steps foot on the college campus. A famous university director of bands was known for telling his bands, "You are writing your recommendations today through your actions and performance in every part of this school." Teacher candidates must realize that references carry a great deal of weight and should see networking and teaching performance in the presence of others as the most important aspect to securing employment (Mason & Schroeder, 2010). Principals trust that mentor teachers from student teaching experiences, college faculty, and supervisors from past work experiences with children have observed a candidate's behavior during both positive and negative circumstances. Based on what their references say and don't say about a candidate, search committees can form a more complete assessment than can be achieved during a single short interview.
While still in college, students must develop not only the content and pedagogical knowledge and skills necessary for teaching, but also the soft skills necessary for functioning as a colleague within a school culture. Harris, et al. (2010) found that principals searched for candidates with a mix of personal and professional qualities. In fact, content knowledge ranked third among a list of twelve characteristics. They found that "caring" was the most important teacher characteristic listed, followed closely by "strong teaching skills", "knows subject", and "enthusiastic." The value placed on soft skills can be seen as candidates are evaluated by references using standardized online reference tools.
In business, the search for employees with both hard and soft skills is important (LinkedIn, 2017). While hard skills are considered to be the pedagogical and content knowledge and skills necessary to pull off the given task, soft skills are those individual abilities to interact effectively and harmoniously with other people. A survey of more than 1,200 hiring managers, found six soft skills were highly sought after: adaptability, culture fit, collaboration, leadership, growth potential, and prioritization.
Stage 2: The Application Process
The job search itself can be stressful, to say the least. In the past, applicants found job openings through memberships in listing services that provided weekly updates of job openings within the service's area. With the growth of the internet, this system has become antiquated and applicants are now able to find job openings with a simple Google search or through the KMEA Music Positions link.
Because application materials are your first impression on a prospective employer, it is critically important that you take the necessary time to correctly prepare all application materials. Teacher candidates need to make sure that all application material is spelled correctly and is neat and accurate (Mason & Schroeder, 2010). Be as thorough and accurate as possible. Resumes must be direct and easy on the eye. Hand written applications must be clean and legible, and essays must answer the question without rambling. Finally, with all materials, it is wise to ask a friend with great written skills to edit your work.
Mason & Schroeder (2010) also found that, once you receive a phone call for an interview, it is important to conduct your homework on the district before the interview. Know the demographic makeup of the school and the community. Know something about the music program and the school's academics. A Google search can tell you a great deal about the community and a quick check of the district's KSDE Report Card can tell you a lot about what to expect. You can also call friends and acquaintances who know about the school's music program to give you an inside view.
Stage 3: The Choice of Candidate
Principals use a variety of tools to find the right candidate, including reviews of certification status, resumes, and transcripts, recommendations from other principals and teachers, and face-to-face interviews. However, these tools show questionable reliability in determining indicators of teacher effectiveness (Cohen-Vogel, 2011).  In choosing the right candidate for the job, Harris, et al. (2010) found that principals want to achieve an "organizational mix," hiring teachers who differ from those already in the school in terms of race, gender, experience, and skills, and an organizational match or fit related to similar work habits, and personal chemistry. In other words, principals want teachers to be similar in ways that will help them work well with one another but different in ways that reflect the diversity of their communities and provide role models for students.
---
I asked several principals and arts coordinators to provide their perspectives on the hiring process. Each administrator answered a set of questions related to the initial process of perusing applications and then the interview process. Administrators who responded to my questions were:
Shawn Chastain (SC), fine arts coordinator of Wichita Public Schools,
Jeanne Vance-Shoemaker (JV), university student teacher supervisor from Wichita State University and retired principal in Wichita Public Schools
Theresa Manning (TM), principal of Adams Elementary in Wichita Public Schools
Jeff Freund (JF), principal of Wilbur Middle School in Wichita Public Schools
Cheryl Hochhalter (CH), principal of Andover Central High School in Andover
What are some things you look for in an applicant's resume?
JV: I look for a combination of experience in working with kids, success in student teaching, and other secondary skills useful to the operation of the school and its culture.
SC: Reference scores from their cooperating teachers is the first place I always start.  I also look for additional work experiences in music and/or with students such as being involved in a Church Choir as soloist or director and experience as a private music teacher or camp counselor.
TM: I look for experience that's relevant to the position and some sort of focus on students and the passion for education. I also check to see if it is well written with proper spelling, grammar, punctuation, etc.
JF: I look for any experience with kids, be it coop, camps, coaching, etc. Then I look for involvement while student teaching, and finally other activities and skills that might be useful in our school.
CH: I want to see experience, licensure, stability in past positions, and I like to see applicants involved in their professional organizations. Outside of the resume, I expect strong letters of recommendation and attention to detail in the application, cover letter and resume.
What are the top five things you look for in a candidate for a music position?
JV: I look for success in student teaching, applicable experience, university references regarding content knowledge, signs of passion for music, teaching, and lifelong learning.
SC: I look for a Successful Student Teaching Experience that has excited their cooperation teacher. For example, I was in a school recently on other business and one of my WPS Fine Arts Teachers stopped me in the hall to share how excellent their ST was. Next, I look for work Experience in their field, university references, a passion to teach, and the mindset for continued professional development (ex. interest in taking a summer workshop).
JF: I look for Passion, applicable experience, content knowledge, initiative, and assertiveness.
CH: It depends if I'm looking for a head or an assistant position. I want to see
Strong technical knowledge
Ability to play or model variety of instruments
Willing to work with other coaches/sponsors to ensure students can do a multitude of activities
Focus is on love of music, not only interested in best musicians
Ability to work with a team of directors or handle a large group of students.
Strong organizational skills
What are the most typical questions that a candidate should prepare to answer in an interview?
SC: Tell about themselves – in relation to the vacancy. I want to leave the interview feeling like I got to know that particular candidate and why they would be a good match for the vacancy. I also like to ask, why they want to teach in our district. Many times parents/community members refer to assessment scores as an indicator of that school's success. So, administrators will want to know what you are going to do to increase student achievement.
TM: Why do you want to work at this school? When I take time out of my busy schedule to have an interview with somebody it means a lot to me that they know a little something about our school. I love when somebody has taken the time to check out our website just to be able to speak to what we have here. I like to ask questions about work ethic – it's so important that we have professionals that are strong and positive role models for our students. I often ask questions about getting along with others as well – what do you see as your role on a team?
JF: Why Teach?  Why teach music?
JV:
Most administrators want to know about classroom management skills. I coach my student interns to use what they know-what systems may be in place at their cooperating schools, discipline plans, personal philosphy-MTSS, Jim Fay Love and Logic, etc.
What can I expect if I walk into your music class?  Think environment, attitude, music, fun, engaged, student connection, etc.  (Marzano!)
What type of kids do you like to teach??   Answer:  ALL OF THEM!
How do you motivate students?  (especially with older students-students in ensembles)
How can your music class support our building goals of raising student achievement in reading and math standards.
Why do you want to work here?  (Do your homework-get on line and find out about the school, district, etc.)
What can you do during the 2nd Shift??  (This is very important to middle and high school principals who are looking for your other talents.  It may be anything from being a class sponsor, assisting with dance supervision, assistant coaching-because you will not have time to be a head coach, bus supervision, lunch supervision-and many of these activities come with supplemental pay!)
Be ready for the STAR* question-where you will be asked to describe a Situation, Task, your Action, and the Result.
Be ready to answer two or three part questions, keep track on your fingers under the table and do not be afraid to ask them to repeat the question.
CH: I like to ask what strengths you bring to the school and areas that you wish to grow professionally. Classroom management styles with large groups of students is always going to be covered. They need to describe how they handle a wide range of abilities with students and how they include parents in education of their child. It's important to me to know how they plan communicate with various stakeholders, and to know why are they interested in this position.
What tools do you use to sift the applicant pool down to those who you will interview?
TM: I start with the very newest applications as they're in order by date. So if somebody really wants a job they should check in online once a day just to keep their app current
JF: I look through the resumes first and then the rest. I use the districts applitrack program for collecting online references. I also keep emails from interested applicants
CH: I start with reading cover letters and resumes, then references. I give a lot of weight to the way in which an applicant pays attention to detail with the application, letter, and resume. The letter of application so important, because it shows if they have researched our district and can convey a sincere interest in our position.
What do you look for when you read a candidate's recommendations?
SC: Character, Knowledge of Content, Emotional Stability, Cooperation, Excellent Attendance, Reliability, and Classroom Management.
TM: I would like to see something about the candidate's love for children and their desire to teach KIDS not just a subject. I'm blessed with 2 music teachers that first love the kids and then love teaching them music – that's ideal for me
CH: Work Ethic, team spirit, wants to be part of the school community, great at building relationships with kids, and evidence of passion for music and working with young people.
What advice would you give to people who come for an interview?
SC: Avoid rambling in an interview. Interviewing is a skill and many university supervisors have a list of questions to consider and rehearse. Note to applicants – just like you've done for years on your applied instrument – practice, practice practice! Next, dress professionally for the interview, bring a notepad to take notes – perhaps even to jot down the questions, if you are a visual learner.
TM: Conduct yourselves professionally. I still want to see people that take this profession seriously so they dress the part, they do NOT pull out a cell phone, they shake my hand and look me in the eye. It's important to me that he/she love what they do – be positive and show some excitement for your field.
JF: Be Calm. Be Confident. And, Know Your Why.
CH: Do your research. Know about the school, community and students. Dress Up. Interviews are important and give a first impression. Be prepared with questions. Have eye contact with person asking questions, and relax and be yourself.
JV:
Dress- professional, neat, no bangle bracelets, no perfume, clean finger nails, check your shoes, too! Be conservative, no cleavage or showing your tattoos.
Arrive early. Greet the secretary, in fact greet everyone you may see in a friendly verbal or nonverbal way.  People are watching. Learn how to shake hands-no Clammy Sammy's, Limpy Lisa's or Vice Grip Gary's.  Practice this!!
Follow your cues, do not sit down until asked.  Smile, make eye contact, decline refreshments!!!  Hands folded in lap or desk-helps with nerves.
Keep answers short.  It's ok to take a minute to think, and to let the committee know you are thinking.
Some interviews may be by two people or by a committee, or after a game, or during an activity.  Roll with it.
The interview isn't over until you are off the premises.  Clean your car in case they walk out with you!
Good questions to ask:  Do you have a mentoring program?  When do you expect to make a decision?  Do you have special music traditions or concerts?  (Variety show, school musical, Madrigal Feaste, etc.) Do NOT ask about salary or calendar year.
Finally, Send a thank you.
Can you think of anything else that someone looking for a teaching job may want to consider?
SC: Invest in selling yourself – which starts looong before you step in to that first interview. When looking for a job, you are the marketing agent AND client! Always work at your very best in preparatory positions that lead up to this "fulltime gig". For example, if you are currently student teaching, ALWAYS be checking with your COOP on ways to improve. THEN, follow-through on those suggestions.  Finally, do you have a friend that is in their first or second year of teaching? Take them to Starbucks as ask them for any advice on your next steps.
JV: administrators are looking for teachers with KIT:
Knowledge – do you know about music, methods, student levels of achievement, special ed laws
Insight – are you intuitive and reflective?  They can tell in the interview
Talent – not only are you a great musician yourself, but you can teach what you know to kids, motivating, inspiring, improving, encouraging,  ARE YOU A TEAM PLAYER!
* The STAR method is a structured manner of responding to a behavioral-based interview question by discussing the specific situation, task, action, and result of the situation you are describing.
Situation: Describe the situation that you were in or the task that you needed to accomplish. You must describe a specific event or situation, not a generalized description of what you have done in the past. Be sure to give enough detail for the interviewer to understand. This situation can be from a previous job, from a volunteer experience, or any relevant event.
Task: What goal were you working toward?
Action: Describe the actions you took to address the situation with an appropriate amount of detail and keep the focus on YOU. What specific steps did you take and what was your particular contribution? Be careful that you don't describe what the team or group did when talking about a project, but what you actually did. Use the word "I," not "we" when describing actions.
Result: Describe the outcome of your actions and don't be shy about taking credit for your behavior. What happened? How did the event end? What did you accomplish? What did you learn? Make sure your answer contains multiple positive results.
References
Cohen-Vogel, L. (2011). "Staffing to the Test": Are Today's School Personnel Practices Evidence Based? Educational Evaluation and Policy Analysis, 33(4), 483- 505 retrieved from http://www.jstor.org/stable/41413068.
Harris, D.N., Rutledge, S.A., Ingle, W.K. & Thompson, C.C. (2010). Mix and Match: What Principals Really Look for When Hiring Teachers. Education Finance and Policy, 5(2), 228-246. Retrieved from http://www.jstor.org/stable/educfinapoli.5.2.228.
LinkedIn (2017). U.S. Emerging Jobs Report Dec 7, 2017. Retrieved from https://economicgraph.linkedin.com/research/LinkedIns-2017-US-Emerging-Jobs-Report
Mason, R.W. and Schroeder, M.P. (2010). Principal Hiring Practices: Toward a Reduction of Uncertainty. The Clearing House, 83(5), 186-193. Retrieved from http://www.jstor.org/stable/20799875