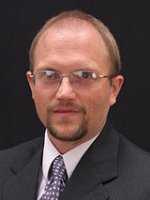 When I went to school to become a music teacher, nobody told me that I would need to learn entrepreneurship and accounting skills. Nobody told me that, in order to provide the great experiences I wanted for my students, I would need to be more than a musician and teacher. But, as we all know, fundraising is a necessary activity for music teachers. Through fundraising, we are able to provide our students with the trips and activities they will remember years after they graduate from school. And, in the current era of low school funding, our fundraising allows us to purchase the necessary materials for a successful program.
This month, I asked teachers around the state to weigh in on the fundraisers that worked best for them. As I look at the variety of ideas, I'm struck by the idea that fundraising is not just about the money. Teachers use many of these activities to bring students together and develop a sense of community among their music students and create visibility for their programs. So, while it is incumbent upon all music teachers to work with fundraising, I also encourage you to USE fundraising as a means for strengthening you program in ways that are not necessarily measurable. That's what these experts have done!
---
Bill Thomas Shawnee Mission West High School Director of Bands, Shawnee Mission District Music Facilitator
The most profitable fundraiser we have ever done was our Mega Car Wash. We make anywhere from $8,000 to $14,000 dollars. Yes, for a Car Wash! Details were published a few years ago in the KMR. All students are involved, pledges are preferred and donations are accepted. We operate 3 locations for 7 hours on a Saturday right after band camp.
Our most enjoyable fundraisers have been the concerts we put on with the Dallas Brass and Glen Miller Big Band. Making music, and raising money and wonderful community involvement – what's not to love?
The best advice about fundraising I can give is that, when it comes to fundraising, you need a gimmick. Something that is new or different but that people want. Candy typically doesn't make a lot of money and, with Michelle Obama's new rules about school nutrition, sometimes you can't sell at school. Recently we started selling mattresses – that's been good for us, and it's certainly different. We've sold trash bags and smencils (smelly pencils). Those were nice and students loved them; but they earned no money. We also hosted a couple of "Winter Balls." Our two jazz bands performed three hours of dance music and sold tickets for $25 per couple. It was a great dress up event with a lot of people in the community taking part. One of the newest additions to our fundraising is obtaining Corporate Sponsorships. We have local businesses donating anywhere from $250 to $3,000. This year we raised about $8,000 from those sponsorships. The next up and coming fundraiser is a car show in the spring. Last year we had about 60 cars which brought in about $4,000.
---
Holly Taylor, Friends University, Wichita Public Schools Vocal Music Curriculum Coach (retired)
Here are a couple of fundraising ideas from the elementary world
I often asked for money from the school PTO group. It is important to provide them with information as to what the money would be used for and why it was important.

One of the biggest fundraising idea to buy music for the elementary choir: have a Bake Sale. I had to clear it with the principal but we were allowed to sell goods before, during, and after lunch time. I had my leaders in choir run the sale, including making signs for the building, setting prices for the baked goods and collecting money. The choir would bring in baked goods so it was 100% profit. We were able to buy quite a bit of music for the year with 2 bake sales per year.

We also sold lollipops during Valentine's Day but gave the profits to a needy family buying gift cards to food and clothing stores.
---
Nina Kindt, Wichita OK Elementary Music Teacher
I haven't had to do fundraisers until recently with the budget cuts, and more and more families needing financial support for extras like choir shirts or transportation for buses when we go out to perform. The one fundraiser we've done is selling ticket vouchers to the Wichita Thunder games around the time we sing the national anthem at a game. The vouchers sell for $10, and we get to keep half of the funds. We easily make over $400. And, the choir LOVES singing at the games, and being together socially afterwards.
---
Jodi Reese, Scott City Director of Choirs, SW District President-Elect
The only fundraisers that my students do at Scott City Middle School are Christmas Caroling and Singing Valentines. The kids love them!
It is a great fundraiser for many reasons:
In one day, we typically make over $500 for carols and $1500 for valentines.

It is a great way for me to get to know my kiddos better, as we spend the entire day together in the suburban or bus.

The students love to sing for the community, and, in turn, the community gets to know us better. Our community members have grown to love these traditions as much as our students do. We now have many repeat customers.

It builds good rapport with the students in the elementary that will someday be middle school singers, and then, hopefully, join the HS choir program.
I will say, as I get older, I get much more tired on these delivery days…but in the end, the final product is worth it!
My best advice about fundraising is just to be organized…before, during, and after. As long as you've got your ducks in a row, things usually go pretty smoothly.
---
John Cisetti, Louisburg HS bands, 2015 NE District Music Educator of the Year
This year, the Louisburg High School bands took a trip to California to play in the Rose Bowl Parade. The trip cost over a half million dollars. The price for each student was $1,750.00. Our initial plan was that, on average, 50% of a student's cost would come from fund-raising and the other 50% would be expected to come out-of-pocket. I'm pleased to report that our fund-raising was so successful that, on average, 70% of each student's cost came from fund-raising and only 30% was needed out-of-pocket. I'm also pleased to report that not a single student was left at home because of lack of funds. That was one of our bedrock values. We chose to drive to California on busses rather than fly in order to keep the trip affordable for all. We also set up a scholarship fund so that needy families could apply for help. Although a couple of students could not attend for other reasons (illness, injury), NOBODY was left behind because of lack of funds.
Our most successful fund-raiser was a direct letter campaign. We created a model letter that students could personalize and send to family, friends, and acquaintances. We provided envelopes, return cards, and return envelopes. The students provided stamps. We used a class period for a letter-writing party. Students could also work on it at home. As the donations came in, we kept track the states they come from. We received donations from all 50 states, the District of Columbia, and two foreign countries. In the second phase of our campaign, we sent out a mass-mailing to every address in our zip code.
The direct letter campaign ran for a year. The results were amazing. We earned $187,000.00 from the direct donations. We had a total of 1879 donors which averaged $100.00 per donation. We had 187 students in the band so each student earned an average of $1,000.00 through the direct letter campaign.
Our second most profitable fund-raiser was our Super Band Garage Sale. The band garage sale has been a Louisburg tradition for 27 years. We fill up the high school gym with donated merchandise. Our grand opening is on Thursday afternoon. We run the sale through Thursday evening, all day Friday and Friday evening, and to mid-afternoon on Saturday. There is also a silent auction and a few years ago, we added a new mattress sale. We have food and music provided by the bands of all grade levels. It's a tremendous community-builder. Students work alongside parents. Parents work with and get to know each other. The bands get a chance to play, and the community always turns out in huge numbers. The garage sale is a great fund-raiser because it doesn't impose on anyone. The profit (except for the mattress sale) is 100% because the merchandise is donated. Last year, we made $44,000.00 at the band garage sale. It's a lot of fun!
We also held several car washes, raffles, and other small fund-raisers. We received donations from businesses and foundations for group expenses such as t-shirts for each day of the 9-day trip. We put the logo of each day's sponsor on the backs of the shirts.
Here's an important thing to remember. Fund-raisers should be for a specific purpose. They should not be used for items that are the responsibility of the taxpayers. We use fund-raising money ONLY for our big trips. We do not buy music, instruments, or finance other general operating needs with fund-raising money. The purpose should be specifically stated and the fund-raising money should only be used for that purpose. The purpose of the fund-raiser must be something that people want to support. We were fortunate this year, the Rose Parade sells itself.
We take one big trip every four years, but our fund-raising continues throughout the four-year interval. That way, families are earning money for their accounts well in advance of the next trip.
Fund-raising can be educational and fun if done for the right reasons and done in the right way.