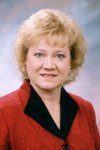 It is finally here!  Festival time!  This is my favorite time of year and I hope you are looking forward to it as well.  I want to review the process that I go through in preparing for festival.  All of the information discussed in this article is available to you in the KSHSAA Music Manual 2017-2018.
The first thing to do, especially if you are a new teacher, is to review the KSHSAA rules for your school size (1A, 2A, 3A, 4A, 5A, 6A).  The KSHSAA Music Manual should be available to you in hard copy form from your school's activity director.
On the website, you will find several menu options. Use these to gather information under the headings of: Rules, Solo & Ensemble, Large Group, PML (Published Music List).
Under the Rules heading you will find information about student eligibility. Your own school may have stricter rules than those held by KSHSAA. Be sure to know who is able to participate and who isn't.  Your principal or activity director should let you know which students can and cannot participate.
If you have any questions after reviewing the material online, or in the manual, know that you can contact Craig Manteuffel and he can answer all questions.  Another good source will be the festival managers in charge of the festival you'll be entering.  Their email and phone number should be listed with the festival information.  Be sure to look at festival entry information a few weeks ahead of the due date.  You need time to make sure that all students are in the system, and acquaint yourself with how that is done.  It may take longer than you realize the first time, so make sure you allow a few days leeway to find help if needed.
Be aware of your deadlines!!  This cannot be stressed enough.  I post the deadlines for my district and festivals on my office door as a visual reminder.  Be early!  Don't be late!
In planning for solos and small Ensembles you need to know what the ensemble sizes are.  This will help with deciding how many ensembles you want to take.  Ensembles are divided into three sizes, small, medium and large. A small ensemble is 3 to 6 members, a medium is 7 to 12, and a large is 13 to 24.  Your students are allowed to participate in up to two ensembles.  They can also take a solo.
Small Ensembles
There's no music requirement for ensembles.  Use your best judgment, or visit with a mentor if you have questions. It is also a good idea to visit with music vendors such as Senseney and J.W. Pepper, or any others that you are acquainted with.  These companies hire wonderful musicians as staff; many have had experience in the teaching field. They love helping teachers with suggestions and worthy music choices. They will even send out literature selections for your perusal if you ask.
Your ensembles are required to present one number, and possibly two, if they can be performed within the time constraint (small ensemble 3/11 – 8 minutes, large ensemble 12/24 – 10 minutes).  Be sure to select pieces that contrast and show the range of musical skills that your students have achieved.
This is something we all work towards.  Select pieces that highlight students' strengths while encouraging growth. We do not want to choose literature that is above their capabilities and that they cannot be successful with.
I am a 3A instructor. Each year I choose two pieces that I think are completely possible from the PML list, and one that is a stretch for my students' abilities. Usually a language piece and an acapella piece.  This gives me the ability to work with my students in a variety of styles and time periods.  It quickly becomes obvious what our contest pieces for large group will be. Many times, the other pieces we're working on are used for the mixed ensemble or treble ensemble.  Class time is limited. This is one way I make the most of the time I have each day with the students.
Be aware that ensembles are not conducted! One of the ensemble members will be expected to announce the selection(s) before they perform. Make sure you practice this with them.  Speaking clearly, with confidence and with correct pronunciation of the title and composer's name is all part of a good performance.
Please understand that madrigals, or mixed ensembles of 24 members or less, may be entered as a small ensemble or as a large group, but not both.  You will have to make a choice as to what category they will participate in.
Solos
As with ensembles, solos do not have a required list.  If you are wondering about good selections for your students, visit with well-established music teachers or a mentor. They have years of experience, and are often familiar with a larger body of music. In addition, they know what judges are looking for. Choose two contrasting pieces of varying skills, just as you do for ensembles.  Again, highlight the abilities of your students. They may like folk songs, but do not allow them to sing folk songs for both selections.  Change it up.  One folk song and one language piece, or one folk song and one art song.
Double check that both of the selections have different composers and can be performed within the time constraint of 5 minutes, which includes announcing the pieces.  It is good to make sure that we expose our students to a varied repertoire from different composers and different time periods.
Large Groups
Large Group Choral Classification Required Performance Levels:
1A and 2A level I or above
3A and 4A level II or above
5A and 6A level III or above
Once you know your classification you can begin searching for contest literature for large group. Devote one shelving unit to your state literature. In my choral library, I keep my PML state list literature all together in one area.  I have level 1, level 2, level 3 and level 4 state level listings, and all are sorted into SSA, SAB, SATB, and TB. Music is in boxes and marked clearly according to level and type.  This makes it easy for me to peruse what I've used in the past, and it's all at my fingertips. I add a few new titles from the PML to my library each year, and when the PML is updated I try to pull any titles that have been removed.
Another good place to begin your search is to go to the PML on the grey bar of the KSHSAA website. Make sure you select the choral button at the top. You don't want to be looking at band or orchestra information. At the bottom of the page you will see "SHOW" (select ALL) and "LEVEL" (select your school classification level) then press "GO" and it will pull up all the options that are available for you to use.  You can compare that title list with what you have in your library and take a look at those to get you started.
This is a good time to make use of your mentors.  Most of us are thinking about our literature selection during the summer and have an idea of what we want to perform.  I love hearing from my colleagues about pieces that have worked well for them, or that addressed different issues. Your mentor can answer a lot of your questions about how things are done and give you ideas for what has worked for them.
The KCDA Summer Convention is another great place to get ideas for fabulous literature as well as meet some of the music vendors that host reading sessions in the summer. Summer is a great time to explore new literature for your students.
Tenor/bass choirs and treble choirs sing two numbers in eight minutes with one of the selections taken from the Required Music List/PML.
For school classifications 1A, 2A, and 3A select one title from the PML and use good judgment in selecting another contrasting title that may or may not be on the PML list.
For 4A, 5A and 6A festival regulations are a bit more challenging.  You are required to have two choices from the PML list and two pieces of your own choosing. One of the four selections must be acapella.  You are responsible to prepare all four selections. At festival, the judges select two for your choir to perform. Then you will be allowed to choose a third from the two pieces that are left. You are allowed to choose the order of presentation, and expected to announce the order in which the selections will be performed.  One of the final three selected numbers must be acapella.  Each mixed chorus will be allowed 10 minutes performance time.
If you bring more than one choir to large group festival, your second choir has the option of performing music one level lower than your school classification requires.  If you are a larger school, your second or third choir has the option to perform according to a smaller school's requirements. This means you can prepare two contrasting pieces, one being selected from the PML list. If you are a large school and would prefer to do the four-piece option, that is still a choice you can make.
I have found it to be advantageous for myself, and my students, to observe as many choirs as possible on the day of state large group festival.  It is good for my students to see the level of artistic growth in our district.  It's good for all of us to see a smaller school perform well and to observe the large schools and the process and quality of literature that they present. Same as with sports, you need to scout out your competition. This is our version of watching game tape.  This can be inspiring, and an opportunity for discussion in the classroom afterwards. We can discuss what they see as their strengths and weaknesses. We can identify skills and areas of improvement and set new goals.
Remember, it is your responsibility to know the rules that are in the KSHSAA Music Manual.  For example, all music measures are to be numbered for the judges.  It is a small detail, but one you are expected to complete.  We are to be good examples for our students and help them be good representatives of our schools. It is our job to prepare students for the festival, and that includes teaching them how to gracefully accept the adjudication that we receive.  There is always something to be learned through the adjudication process, for both the students and us.  Make use of the festival experience to explore artistic growth with your students and focus on the aesthetic achievement, regardless of the rating.
Remember that we are educating young people.  We expose them to wonderful and edifying musical experiences and help them pursue a full and well-rounded education in the arts.
I wish you well with this year's festival season!  Please ask for help or ideas if you need them.  Everyone wants you to do well and experience success with your students.  Good Luck!!