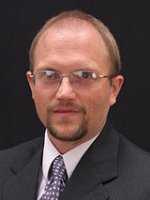 Good communication is vital for music teachers. As a co-curricular subject, we must clearly communicate our needs and intentions in regard to both academic and extra-curricular issues. Administrators and the community need to know about our out of school activities and our accolades to promote community pride in the schools. They need to know of our budgetary needs in order to plan for the major expenses occurred in typical music programs. They also need to know why music education is important to support as we advocate for our programs.
We need to communicate with parents in regard to their child's academic progress, behavior, and their out of school activity schedule. They want to know about our goals for their child's education and what they will learn from your teaching. We also need to inform parents of ways in which they can support their child's musical and personal progress by sharing information about private lessons, higher quality equipment, and ideas for encouraging effort and practice as well as how they can help your program through fundraising and volunteer help. Parents also need to communicate with us in regard to what their child needs from us and how their home needs affect their child's availability and opportunities for growth.
Mostly, we need clear communication with our students. We need to make sure our students know what is expected of them, what they are learning, how they are being assessed, and how much we care about them. We need to make sure they feel free to communicate to us their thoughts and desires in order to know what they know, do, and feel in all areas of the music class. This allows us to be more effective in our jobs.
For this month's focus issue, we asked teachers across the state to share the most effective things they do to encourage effective communication between them and their administration, parents, and students. We hope this advice helps to improve your communication in some way this spring.
---
Cassie Banion, Shawnee Mission Northwest Director of Choirs
I find using the technology that students already have on them 99% of the time is the most effective communication tool. I use apps like Remind to send out short messages to students and parents about concerts, upcoming events, and anything else I don't want them to forget. Remind is great because it allows the student or parent to "enroll" in the class, and then I can send out a text message from my personal phone that goes out to everyone, but doesn't send them my personal phone number.
---
Jennifer J. Antonetti, Topeka Robinson Middle School Director of Bands, 2015 KBA Outstanding Young Band Director
In terms of advocacy, I use multiple forms of communication to "spread the good news" about music education. I always make sure to have a music blurb in any school-wide parent newsletter that details upcoming events, topics/areas that students are working on in class, tips and suggestions, and ways for parents to help their students at home.
I  have a facebook page for my middle school band so that students, parents, and families can follow the page and see pictures, articles, and other items that I post as well as pictures of all of the handouts that I send home with students (that might not actually make it home.) I use Twitter for my high school band for nearly the same purpose except that I can link it to my district's Twitter pages through mentions, and therefore, more people in the district can see our students' accomplishments and events. At the high school, we also use Remind 101 for students as well as a separate Remind 101 "class" for parents. We can easily send out reminders, call times, etc. without having to repeat ourselves.
For concert programs, I always include the National Core Arts Standards graphic. Additionally, I might include information from NAfME for the Broader Minded campaign, a list of items that would be good for band students to receive as gifts, quotes, information on lessons, etc. In the program notes, besides information about the pieces or the composer, I also include some of the skills that students learned to be able to prepare the piece. It doesn't have to be lengthy, but just enough to remind the audience members that students are learning so much more than just how to "play." I also did an "informace" at one of my middle school concerts where I had my students sight-read a four-part chorale on stage. I talked into a microphone so that the audience could hear all of the sight-reading process. I did this because so many people only ever get to see the finished product of performance, but many people do not know the process, the knowledge, the technique, the preparation, or the focus that it takes to learn a new piece of music. I had so many parents tell me that they really appreciated seeing that process because they witnessed their student learning something and finding success. In programs, I also include information on concert etiquette and have my principal read it at every concert. This ensures that the audience takes the performance seriously.
---
Gae Phillips, KMEA President Elect, Columbus Unified HS Director of Bands
Communication is key! One of the best things you can do to assure success in your program is to develop effective ways of communicating with your students and parents. Effective communication is imperative to running an organized and flourishing program. It can eliminate many problems and disagreements within your program as well.
There are many methods of communicating, but perhaps the most valuable involves choosing a method that the students recognize and regard as useful. I use several methods of communication because not all students have access to or are interested in the same applications. I have found that using several methods actually gets the word out in a way that all students can benefit from and have easy access. Students tend to prefer access to information via phone. Here are several methods of communication that I use regularly.
Band Website
I have a website for the instrumental music department grades 6 through 12. All of the information for the entire band program is kept on this site. The home page contains a schedule with the latest announcements of upcoming events and times. Additional information about the events can be accessed through links that contain downloadable materials. The band calendar for the entire year for all grades can also be accessed on the website. Announcements concerning student accomplishments are also published on the website. You can check out my website at www.titanband.com.
Snapchat
I have recently added Snapchat to my communication services. All of the students have Snapchat and use it often. Therefore, this method is definitely one that the students will use. Create a Snapchat account and ask the students to follow your account. Let the students know that you won't be following them back—your account will only be for announcements and communication. I use the account to push out announcements. Links can be added directly to snaps. This is a great way to remind students and also provide a link to the downloadable materials.
Instagram
I frequently take photos of schedules and post on Instagram. The students then have the schedule on their personal device and can easily access it without downloading. I also post photos of students participating in music department events on Instagram. The students and parents enjoy viewing the photos. This is an excellent method to promote your department.
---
Kelly Knedler, Dodge City Choral Music and Musical Theatre Director; KSTeacher of the Year Semi-Finalist, 2017; NFHS Outstanding Music Educator, 2016-2017; KMEA Advocacy Chair; Executive Director, SW KMEA
Dodge City school district is a one-to-one iPad school district. One of the great digital tools for communicating with parents in our district is the use of an app available on iPad called Remind. It is available through the Remind.com website too. And, it is available for use on computers and other devices, so it is not exclusive to Apple products. This app allows Teachers to create a class and then students and parents can join. Teachers can send a short message of 140 characters or less to the participants of the class. It does not reveal phone numbers of the teacher or the participants, but the participants can answer back to the teacher without creating a group text. Quick and easy!
Google Classroom is another great way to communicate with students. It is a little more complex, though. Many of my colleagues use this and swear by it. A classroom can be created by a teacher and students can post to it and receive and submit assignments. Forms can be added to it and students can fill them out and submit them too. It allows the use to stay exclusive to a class, so it isn't something that anyone can join without permission of the creator of the class. Google Classroom has a lot options…too many for this article.
Other forms of communication I use are direct emails to my classes. It is very important to create and keep updated email lists of both students and parents. And to save time, I usually create group lists so all I have to do is type in a quick title and all of the recipients are included.  A great way to obtain information from students and their parents is to create a Google Form asking questions of the students and parents (Basically, a survey). Then take the web link of the Google Forms survey and create a QR Code for it. QR Codes can be created on various QR Code creating websites (Most are free). Students and Parents can capture the QR Code on a smart device and it will take them directly to the survey, which they can fill-out. The Google Forms creator can then check the information in spreadsheet form and can use that information how they wish to create communication lists.
Oh and if you were wondering…Yes! I still use letters to parents sent through the US Mail. I love the tangible! And I will call parents when needed….On a phone.
We have an ensemble website: www.dodgecityhschoirs.com and announcements and information is included on the website. We also have both Twitter (@dodgehschoirs) and Facebook (dodgecityhschoirs) pages for our choirs too!
Finally, I just verbally communicate with my students all the time. If it is an important announcement, I make sure to say it multiple times at the beginning, throughout and at the end of the class. I usually make my student repeat what I say as a corporal recitation of the information, or sometimes I make them do something silly while repeating the information, because movement, plus recitation will help further ingrain the needed information in their brains.
---
Holly Taylor, Friends University, Wichita Public Schools Vocal Music Curriculum Coach (retired)
Being visible before/after school is critical to meet/greet parents. It is tempting to stay buried in the music room but parents are our customers and teachers need to have positive interactions with them.
It is important to communicate positive items too about students. This will pave the way when those hard conversations need to happen. When communicating about discipline issues, always focus on student progress and choices.  I have noted positive, respectful conversations. It takes work but is worth the effort.
---
Bill Thomas Shawnee Mission West High School Director of Bands, Shawnee Mission District Music Facilitator
I try to communicate with my parents through a weekly email during marching season because we're all so busy.  It's nothing that I haven't told the students, but families are so busy, they don't always get all the information.  To help everyone find the information they need, I boldface the headings or sometimes group the email by what ensemble it pertains too.  Then the newbies can read in detail everything that is important, and the veterans can skim.  But the good news is – I've done my part and I can always refer back to the email as "I sent it, did you not get (read) it?  When we move into concert season, I slow to once every other week.
Additionally, I copy in my athletic secretary and head secretary and two of my principals so they are in the loop in case they get phone calls from the community or parents (instead of calling me).
The bonus is – my principals have put me on a pedestal for outstanding communication (communicate early and often).  They have told the staff and encouraged them to consider sending regular emails (or some kind of communication) so that students and parents have more than just the teacher to class announcements to rely on.
---
Jason Sickel, Blue Valley North High School, Director of Choirs
One of the best communicative tools I have is the app called "Remind." Every semester and year I begin with students signing up for this on their phones.  Each class is assigned a code and then students can sign up for their respective ensemble.  I can then send reminder text messages to students through my computer or my own cell phone and they are able to respond as well.  The program does not give my own cell phone number.  Parents are also able to receive these remind text messages.  This allows for easy communication directly to a student's cell phone which is where they will see it the fastest!
Another communication device that has been helpful for me is a simple but powerful one – The Positive Phone Call home.  It is amazing to me how parents are absolutely delighted to hear about their son/daughter's leadership, accomplishment, or noteworthy event.  It takes only a minute of your time and really builds a foundation of trust and respect.  I try to make positive phone calls home within the first couple weeks of school and then again in January and February.  I notice that it makes me feel good when I can pass on the good news to parents!
---
Communication happens not only through our use of words and pictures. It also happens through our tone of voice, our body language, and our actions. I learned this long ago as I witnessed a dedicated colleague who seemed to do everything right in regard to communication with administration, parents, and students on paper, yet dealt with low morale in her classes. After reflecting on video recordings of her teaching, she noticed that her tone of voice and body language were defensive in nature and communicated something different than what she wanted to convey. Another colleague, who was a talented and caring musician and teacher, had trouble understanding why his students showed little concern about arriving on time, practicing, or caring for their materials. However, his students were simply reflecting the model he demonstrated as he consistently arrived at school as the bell rang, ran unorganized rehearsals, and kept an office that looked like a tornado just passed through. Watching this teacher taught me that my behavior speaks louder than my words.
One final thing to consider when we think about communication – it's a two-way street. My father used to tell me that we have two ears and one mouth because we should listen twice as much as we speak. Our students, parents, and administrators have information that we need in order to help us to be effective and positive in our jobs. We must use our eyes and ears to see and hear what they are communicating to us. When we do this, we create an environment that enhances productivity and stronger relationships.