Reprinted from the Spring 2016 Massachusetts Music Education Journal with permission from the Massachusetts Music Education Association.
By Dr. Heather Cote, K-12 Director of Performing Arts, Westwood MA Public Schools
Dr. Richard Cangro, Associate Professor of Music Education, Western Illinois University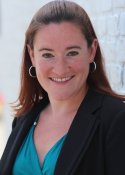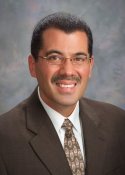 It is a cold winter afternoon in early December. Rehearsal time. The door bangs open, and a group of musicians enter the room, chit-chatting with each other as they pile in. Friendly conversation flows as the musicians set up their instruments and begin to blow a few experimental notes. Chairs and stands get set up in the correct places, and the room begins to transform into a rehearsal space. The group leader takes his place in front of the chairs, and begins to call everyone over. Conversation begins to dwindle as the musicians find their seats and pull out their music. The conductor holds up his hand to get the attention of the group. The musicians respond to his gesture and quiet down. A tuning note is given, instruments are tuned, and everyone is ready to begin. The group leader begins the rehearsal by playing a recording of the piece that the ensemble is going to work on. Everyone is listening intently and following their parts. Some begin to finger along as the music plays. When the recording finishes, the musicians look up at their leader for the next instructions. The conductor tells the group that they are going to start at the beginning, under tempo, and "try it out."
The musicians are focused on their parts as they are sight-reading the music. They reach the end of the piece and immediately the conversation starts: "What do you have at bar 23?"; "Is my part exactly the same as yours? Let me see."; "How are you going to conduct my solo at the end?; "Wait, how does the trumpet rhythm fit with the trombone part?". The musicians make quick work of their questions, looking at parts, asking questions and figuring out fingerings.  The baritone player realizes that his part is just like the bass part. They decide to sit next to each other so they can hear each other better, so they readjust their seating. With some of the wrinkles ironed out, the conductor picks up his baton again and begins to work through the piece in sections. The musicians respond. Over the next hour, the conductor leads the rehearsal while the musicians interject with questions and suggestions. Suddenly, the piece begins to take shape, and confidence is growing. At the end of the hour, the group decides on their next meeting time, pack up their instruments, and leave.
What was just experienced here is something that every professional musician has encountered in rehearsal. It's an experience that every teacher could describe when they stand on the podium in front of their students. But this was not professional musicians at work…it was a group of high school students. These are 21st century musicians. Musicians who are able to communicate, collaborate, think creatively, think critically, and problem solve. This story illustrates the goal of education – to develop students who are able to think and solve problems independently. In music education an analogy would be independent musicians who are able to think and make music independently.
When designing a music curriculum the first question that is asked many times is: What do we want students to know and be able to do as a result of our instruction? This is a profound question because it looks beyond the school environment to how each student will participate in a community. What will students do in music beyond graduation? How can a k-12 music curriculum address the needs of students who may or may not be performers when they graduate? Regardless, the mission of a practical curriculum should be to provide a comprehensive music education that includes high quality performance opportunities coupled with critical listening opportunities, creating activities, and ways to make connections to music. Providing these experiences for students broadens their understanding of music in a way that not only develops artistic performers and thoughtful listeners, but also engages students in life-skills that can be applied throughout their lives, regardless of where their musical journey leads them after high school.
Developing thoughtful, independent musicians starts with asking reflective questions. Questions such as, "What do you notice?" or "How can we make this better?" are open-ended and leave room for students to critically think as well as share some insight. The answers provided by the students are a reflection of their instruction. The music vocabulary, the characteristics they describe, the musical nuance they notice, and the depth of their answers all point to how much thinking and sharing they have been allowed to do in rehearsals. A true musician is not only able to technically and musically perform a passage, but he or she is also able to describe aspects of that performance and passage and how they achieved their outcome. If students never have the chance to express their opinion or thoughts in a rehearsal or classroom, when will ever they develop that ability to do so? Though it is difficult to release control as a conductor, students need to experience expressing their thoughts in order to develop their ability to understand and describe music.
Music independence cannot be achieved unless it is experienced in the rehearsal/classroom. As a conductor, it is easy to be the sage on the stage, but not so easy to be the guide on the side. Younker (2012) pointed out that "Questioning, inquiring, and being curious in communities of learning involves all participants, who are recognized as stakeholders and knowledge bearers, and who constrict understanding and meaning through active participation" (p.169). Whoever does all of the thinking and decision making in a rehearsal determines the quality of the long-term output; the ability to transfer learning and apply it to a new situation. In the Understanding by Design model put forth by Jay McTighe and Grant Wiggins (2011) there are "Six facets of understanding—the capacity to explain, interpret, apply, shift perspective, empathize, and self-assess—serving as indicators of understanding." These facets also are a good illustration of the Core Arts Standards (2014) that promote students engaging in the artistic processes of creating, performing, and responding, as well as connecting. If musicians are able to demonstrate these 6 facets of understanding through the artistic processes, then it is reasonable to suggest that students need to have these valuable experiences.
International arts standards seem to share certain universal assumptions about the primary educational goals to be attained. While the language used in different nations may vary, most standards for arts education seem to be grouped in three broad areas:
Generating/Problem solving; this corresponds to the American formulation of "Creating."
Expressing/Realizing; this corresponds to the American usage of "Performing."
Responding/Appreciating; this corresponds to the American "Responding."
(from State Education Agency Directors of Arts Education, 2014).
These international arts standards stress the importance of a well-rounded music education that includes creating, performing, and responding goals. In the U.S., the MENC National Standards for Music Education (1994) and subsequently the NAfME National Core Arts Standards (2014) sought to set forth a coherent vision of what it means to be educated in music, as well as provide a foundation for building a balanced, comprehensive, and sequential curriculum in music. By encouraging students to not only perform music, but also to experience creating music and responding through listening to music, these standards address the need for students to be informed, artistic performers and/or intelligent and critical audience members. In the book The Understanding by Design Guide to Creating High-quality Units (2011) Wiggins and McTighe explained that the mission of a school is not to cover content, but rather to help learners become thoughtful about, and productive with, content. It's not to help students get good at school, but rather to prepare them for the world beyond school. By encouraging music students to be involved in all aspects of music learning, students become thoughtful about, and productive with music content, enabling them to be prepared as a lifelong music producer and/or consumer.
The question remains, how do we as teachers and conductors engage our students in a music education that not only provides performance opportunities, but also encourages this type of 21st century learning? We encourage teachers to discuss and brainstorm ideas and they relate to curriculum and performance and then create practical strategies for developing independent musicians.
 References
Cangro, R. (2015) Student collaboration and standards-based music learning: A literature review. Update: Applications of Research in Music Education. Doi10.1177/8755123314568794
MENC (1994). National Standards for Arts Education. Virginia: Music Educators National Conference.
Wiggins, G., & McTighe, J. (2011). The Understanding by Design guide to creating high-quality units. Alexandria, VA: ASCD.
State Education Agency Directors of Arts Education. (2014). National core arts standards. Dover, DE: Author, on behalf of the National Coalition for Core Arts Standards (NCCAS). Retrieved from http://nationalartsstandards.org/
Younker, B.A. (2012). Focusing on critical practice and insights in the music teacher Education curriculum. In C Beynon & K. Veblen (Eds.), Critical perspectives in Canadian Music Education (pp.165-180), Wilfred Laurier Press: University of Wilfred Laurier.