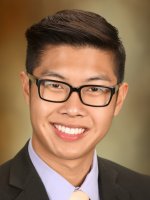 This July 19- 21, Oklahoma City University will host the first ever Southwestern Division Collegiate Summit. This divisional summit is intended to provide opportunities for Southwestern Division collegiate members to network with fellow future music educators as we focus on advocacy and leadership development. At this summit, we will have world renowned clinicians coming to the conference to present on a variety of topics including:
Transitioning from Being a Good Music Major to a Great Music Educator
How to Strike a Chord during Your Interview
Music Merchants and Music Educators: Working in Harmony for Music in Our Schools
Self-Advocacy: Forming Connections to Last a Lifetime
Music Teachers of the Future
Battling Burnout
Best Practices for Your Collegiate Chapter
Now, here is the great news: Registration for collegiate members is only $30.00. This includes two nights dorm accommodations, clinics and all meals. Space is limited, so early registration is recommended. Registration is open until May 1, 2019.
For more information and to register, visit: https://www.eventsquid.com/event.cfm?id=5895