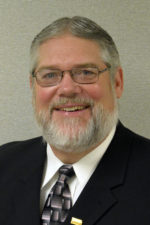 The National Federation of State High School Association's Outstanding Music Educator Award recognizes high school or college band, choral or orchestral directors, supervisors, and adjudicators.  It is awarded to individuals whose contributions have impacted high school activities programs. Nominees must exemplify the highest standards of ethical conduct and carry the endorsement of their respective state high school association.  Significant and/or long-term contributions to interscholastic high school music activities are important criterion in evaluating candidates.
KSHSAA is pleased to announce that Dr. John Taylor, Friends University Director of Music Education and Instrumental Music and the Kansas Music Educators Association Executive Director, has been selected as the 2018-19 NFHS "Outstanding Music Educator Award" recipient.  Dr. Taylor is not only the Kansas honoree but also the NFHS Section 5 award winner representing Kansas, Minnesota, Missouri, Nebraska, North Dakota and South Dakota.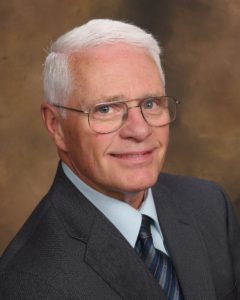 Dr. Taylor has been the Director of Music Education and Instrumental Music at Friends University, Wichita, KS since 1989 and has also served as the Kansas Music Educators Association Executive Director since 2003. John is a recognized advocate for music programs across Kansas and throughout the world. He has worked with state and national legislators and with State Departments of Education to advocate for school music programs, to set National and State Standards for school music teaching, and to write Music Curricula guides. His Friends University ensembles have commissioned and performed world premieres of many works, which are now available for performance by school bands. He has brought over 40 renowned composers and performers to Friends University to work with high school music teachers and their students. Dr. Taylor has presented clinics to school music educators across the United States and in foreign countries to help improve the pedagogy of music instruction. His work with state and national professional organizations has resulted in policies and regulations affecting music instruction and adjudication in the schools. Dr. Taylor, through his work as a Director of Music Education, has led to many successful music educators entering the profession who positively impact the lives of thousands of school music learners. As a clinician, guest conductor and adjudicator, Dr. Taylor has provided instructional pedagogy for thousands of high school band students. Tours led by Dr. Taylor have taken hundreds of school band students across the United States, to performances in foreign countries, and to national and international competitions.
The NFHS Music Association Outstanding Music Educator Award was first given in 1989 when seven individuals received sectional awards. Since that time, 176 sectional and 321 state awards have been presented. Added to those totals for 2018-2019 are seven sectional awards and thirteen state awards. Also, 1989 marked the beginning of an annual selection of a NFHS Citation recipient. The Citation is one of the highest awards presented by the NFHS in the fine arts. As the result of being selected as a sectional award winner, John will compete next fall as a candidate for the 2019-2020 National Citation Award.