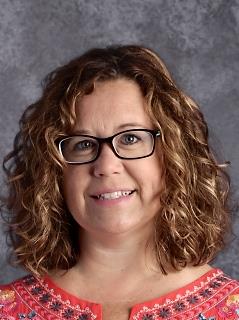 The holiday concert season is quickly approaching!  As an elementary music teacher, I generally refer to it as the most craziest time of the year.  So adding yet one more concert to prep for might seem a little ridiculous.  Yet, here I am advocating that you do just that.
After teaching in Kansas for a few years, I discovered that the NEKMEA district (now the ECKMEA district) hosted a mini-choral festival for elementary students.  I was excited at the prospect of sending eight deserving students to such an event.  However, I was also hesitant as I knew this meant finding more rehearsal time in my already busy schedule and adding yet another concert to my December schedule.  The excitement got the better of me and I registered my inaugural round of students for their first choral festival.  The benefits for my students and myself have been well worth the extra time spent.
Students participating at the elementary district level are non-auditioned.  As a director, this gives you the capability to afford this opportunity to the students you think might benefit the most.  I like to choose some of my strongest singers and choral leaders plus a few quality singers that I think would benefit from the peer-interactions and morale boosters that might emerge in a small group rehearsal.  I admire the growth I witness in these students as they rehearse music that is generally more difficult than they have previously experienced.  They are given more responsibility in learning the music as I expect them to practice their literature independently outside of group rehearsals.  They seem to enjoy the challenge and are honored that I have faith in their ability.
As a director, I find rehearsing with this small group of eager singers gratifying.  It renews that spark, that passion I have for the choral experience that drove me to music education in the first place.  I enjoy studying literature I might not have otherwise discovered.  But quite possibly the most rewarding part of this endeavor are the relationships I develop with my students.  Sure we get to spend a lot of time diving deep into the literature.  But in this small setting, they share glimpses of their lives with me that I might have otherwise missed.
And finally…the choral festival itself.  My eight ambitious students will join nearly 200 students in a mass rehearsal unlike anything they have ever experienced.  Every year we have amazing clinicians that are working with our students at our district festivals.  The director for my district this year is Christy Elsner, founder and director of Allegro Choirs in Kansas City.  She is famous for her boundless energy she brings to rehearsals as well as a tool box full of gimmicks and tools to keep students engaged in rehearsal.  I know I will be watching and furiously taking notes on the techniques she will be utilizing.  Every year I gain new knowledge, methods, and techniques that I can employ with my own elementary choir.
The final concert will be worth all of the work you and your students put into it.  It might be perfect, or maybe not… But there is just something special about a large group of young students who are passionate about singing, bursting with pride at their accomplishment.  I think this quote from my friend and colleague, Libby Frank, sums it up perfectly.  "The final performance not only serves as "goal accomplished," but also provides a musical memory of a lifetime.  Uniting in song is a special gift not only for the performers but the audience as well.  Music connects the students as well as the community."
If you and your students have yet to participate in your KMEA district elementary mini-choral festival, I hope you will consider it the next time the opportunity presents itself.  I believe you will find it fruitful and fulfilling.