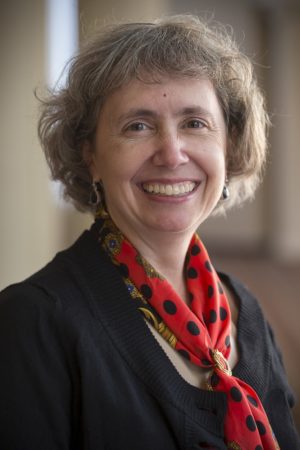 Reprinted with permission from the Massachusetts Music Educators Journal.
As we approach the end of President Trump's first year in office, how is music education faring in the federal educational landscape? There is cause for some optimism, some frustration, and, as always, more advocacy work to be done. Here's an update from your NAfME Public Policy Team as you begin 2018:
ESSA Implementation. As part of the Every Student Succeeds Act (ESSA), the first federal education law to enumerate music as part of a well-rounded education, U.S. Secretary of Education, Betsy DeVos, was given the power to accept state plans. States have submitted ESSA plans for federal review throughout 2017. As detailed in our blog entries on ESSA State Plans, Rounds One and Two, states have been including support for music and arts education in a variety of places and spaces, and those supports have been approved (so far) by the U.S. Secretary of Education . While the Massachusetts plan has strong language in support of music and arts education, due in no small part to your advocacy efforts, you and your advocacy colleagues will need to keep an eye on how the state implements the plan moving forward, including how it builds out music and arts indicators as part of the high school section of the accountability system, mainly through the MASS CORE graduation requirements.
ESSA Funding. While the law is passed and beginning to be fully implemented at the federal and state levels, the ability of schools and districts to make use of the funds is hindered by Congress's lack of ability to complete the appropriations process in a timely manner. We are four months into the 2018 federal fiscal year, and we still don't have funds approved for the various titles of ESSA. Below is a table outlining where we are so far in this process, and what NAfME is advocating for on your behalf:
As we continue to keep an eye on Congress, please stay connected with NAfME via our Grassroots Action page as we will be asking for your support of our funding requests when Congress nears completion of the budget process. And we will continue working for full funding of ESSA in the years to come.
HEA Reauthorization. There is movement in both the U.S. House of Representatives and Senate to reauthorize the Higher Education Act (HEA). NAfME is building out specific asks for HEA reauthorization, including the placement of the term "well-rounded education" throughout the bill to expand programs and funding for all subject areas, including music, found in the bill. Of particular interest is student loan forgiveness for all teachers of well-rounded subjects, including music, if teaching in high poverty schools. Currently, a higher level of loan forgiveness is available for teachers of special education and STEM, not for all educators. As the reauthorization process moves through the Senate, we will keep you apprised of actions you can take to support well-rounded education in HEA. We expect to engage more fully on the reauthorization this spring once the appropriations work is completed.
Congresswoman Nydia Velazquez's (D-NY-7) American Arts Revival Act (AARA). An amendment to the Higher Education Act, the AARA (H.R. 2970) would qualify music and arts educators for up to $10,000 of student loan forgiveness. Music and arts educators would be eligible for this program if they are employed full-time as certified or licensed educators by a school district for 5 years or more and if they have received a baccalaureate or advanced degree in a field relevant to such employment.
Teacher shortages—including in music. There has been much discussion throughout our nation about severe teacher shortages. Did you know that the U.S. Department of Education, through state level reporting, tracks shortages based on content area? Currently, twenty states, including Vermont, Delaware, and Ohio, report teacher shortages in music education. (For more information, see the following blog post by Pennsylvania's Music Advocacy Chair, Mark Despotakis.)
Javits Act of 2017. Introduced by Congresswoman Velazquez, H.R. 3710 would reauthorize the Javits Fellowship, a U.S. Department of Education program that can provide up to $30,000 in financial assistance for students pursuing a master's or PhD in social sciences, humanities, and the arts. The program was defunded in 2011. In the program's previous iteration, the U.S. Department of Education only marked performance, theory, composition, and literature as fields of study within music eligible for the fellowship. To improve the fellowship, this bill contains reauthorization language (Section 3) that would require the U.S. Secretary of Education to list music education amongst eligible fields of study.
Understanding the data of music and arts education. Your Public Policy Team is working directly with the U.S. Department of Education to update the CSPR, or Consolidated State Performance Report. This is a report submitted annually to the federal agency from each state department of education outlining how federal education dollars have been spent. The report needs to be updated in order to capture how music and arts education are being supported by ESSA dollars. We are hopeful that some of our recommendations will make it through to the final reporting mechanism, allowing us to highlight states and districts using federal dollars to fund music education. In addition, we are working with our colleagues at Americans for the Arts and other arts education organizations to request funding for a survey of arts access and participation through the department, called the FRSS, or Fast Response Survey System, Arts Survey. The last time an FRSS was issued in the arts was 2009–2010. The goal is to hold the survey at least once a decade.
Connections to You and Your Classroom
While advocacy opportunities are listed in each section as appropriate above, I encourage you to think about how this information connects to you and your students. Here are some opportunities for you to consider:
ESSA implementation at your school and in your district. How are federal ESSA dollars being spent in your school (if a Title I school) and in your district (Titles II, IV)? Are you part of that decision-making process? Can you be? You can learn more by reviewing the federal funding fact sheets and ESSA Implementation Toolkit available on the NAfME website.
Music and arts education at your school and in your district. Do you have data on what music education looks like and sounds like in your district? Is that widely shared? Are there plans to increase access to music education? What do those look like? Data can be your ally. To learn more about how to evaluate your music program, review our 2015 Opportunity to Learn Standards, created by the Council of Music Program Leaders.
Supporting the growth of the profession. If you are a collegiate or if you have students interested in pursuing a profession in music education, please let them know that there are jobs in the profession and that, currently in states with content shortages, there is also the possibility of student loan forgiveness.
Thank you for your work as a music educator and for your work as a music education advocate. While the federal landscape is complex, that means there are also opportunities. If you have ideas or suggestions, or if we can be of further assistance, please reach out to NAfME policy staff. And thank you again for all that you do to bring music into the lives of the children of Massachusetts!
You may find more information through our NAfME webinars. Our most recent one is on Title IV, Part A and local/state work to support music education. The ESSA at the Local Level webinar could also be helpful.
Lynn Tuttle is the Director of Content and Policy for the National Association for Music Education. Prior to joining NAfME in September, 2015, Lynn served as the Director of Arts Education at the Arizona Department of Education. Lynn is a Past-President for the State Education Agency Directors of Arts Education and was one of the leaders of the creation of the 2014 National Core Arts Standards. She continues to teach flute and perform chamber and choral music in Phoenix, AZ.