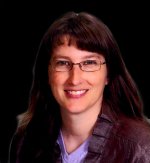 Happy New Year from your Special Needs Co-Chairs!!!!  As we look ahead to wrapping up the second half of the school year we are excited for the clinic offerings at the KMEA ISW this February.
Overall, there were so many great clinic ideas submitted.  A lot of those clinic ideas were submitted by our own talented Kansas teachers.  I encourage everyone to submit a clinic idea at some point in your career.  You do not have to be working on a masters or doing a big research project, just come and share the things that work for you in your classroom.  I have gotten so many ideas over the years that I have adapted for my classes from clinics from people just like you.
Here are a few sessions at this year's ISW that we hope you will take the time to attend.  The first session is the Special Needs Roundtable.  Last year was the first time we offered this and we had a pretty good turnout and some great discussions!!!  Bring your ideas, bring your questions, bring your frustrations, we are here to help!
The next session you should try to attend is "A Beginner's Guide to Teaching Music to Students with Special Needs or Disabilities."  This session will be presented by Kirsten Votaw from Kansas State University and she will be sharing her experiences as well as sharing tips and tricks to alter lessons and involve all students.
Our KMEA Special Needs Co-Chair, Amanda Vanausdall will be presenting two clinics.  This first will address adaptions for special learners in the elementary and secondary vocal classroom.  The second addresses the importance of teaching play in the music classroom to further foster the social and behavioral development of all students.
Please remember that we are here to help.  We can suggest ideas, we can set up you with a classroom to go observe, or we can even come observe what you are doing in your classroom and make suggestions.  Please contact us at specialneeds@ksmea.org.
There are so many great sessions this year at the ISW.  We are sure you will be able to find tons of new or refresher information to use in your classroom.  See you at KMEA ISW 2018!