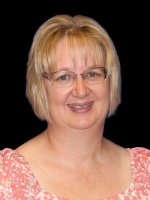 I'm now set to begin my 20th year of teaching – all of them in small schools in Kansas' northwest district and I'm passionate about teaching music and imparting music education to the students of small schools. Small school students display a strong work ethic in the classroom as well as the many activities in which they choose to participate. The same students are involved in ALL the activities. Cooperation and flexibility are the key.
The 2017-18 school year will soon be starting. Quite possibly, if you are a teacher, you have spent the summer recharging your battery hoping to greet the new year with fresh ideas and bundles of energy. Now, as summer comes to a close, you are wondering where the time has gone. You are beginning to think about all the lessons to create, meetings you must attend, beginning of the year in-services, and if you are a music teacher, all that beautiful music you will make with your students. The beginning of the school is often overwhelming for any teacher but especially so for music teachers who work in small schools. Those who teach in small schools have many responsibilities and must learn to balance what is unique about their particular teaching assignment. The music teacher's role has many twists and turns and learning to fit classes in where schedules permit is not easy.  Often the music teacher in a small school is expected to be an expert at all times and in all musical situations.
There are many challenges, especially at the beginning of a school year, for those who teach music.  A small school setting and a large school setting both require that lessons be created so that progress can be assessed. Both must have students ready for scheduled performances. Both must manage the classroom, take care of discipline issues and attend the many PLC, SIT, and faculty meetings. But, teaching in a small school presents some unique challenges as well.
Often in a smaller school, the music teacher is the only music teacher and their teaching assignment includes every facet of the K-12 music education program. This teacher is responsible for beginning, middle, and high school music instruction and it often includes being both an instrumental music teacher and a vocal music teacher. It is not easy to be an expert at everything assigned.  Scheduling is tight and often the music teacher misses lunch or is the first to arrive in the morning and the last to leave. Music teachers adapt and accommodate schedules so that they can meet with students when it works for the student. That means before school and after sports practices and sacrificing a planning period or two in order to work with students. The music teacher must be willing to meet with students when students can make the time.
With so many expectations and difficult time constraints, it is often easy to let the job consume not only the veteran teachers but the rookies as well. All teachers need to remember that it is okay to take care of oneself. Another important thing to keep in mind when teaching in a smaller school is to remember that it is okay for the teacher to admit that he/she doesn't know how to fix an instrument or what to do with the junior high boy whose voice changes everyday. After admitting these things, seek answers. Technology has been a wonderful invention for the small school teacher. Listserves, Facebook, twitter and Skype are just a few ways technology
has helped lessen the feeling of isolation. Google and Youtube searches can also provide expert (or near-expert) advice for a variety of needs. Take advantage of memberships in KMEA, KBA, KCDA and other organizations as a way to build networks and relationships as well as a way to collaborate with colleagues. These professional organizations are a huge benefit for those juggling various classes to be taught.
It is also important that the teacher in a smaller school learn quickly that it is okay to say no. One will be told often that the best way to connect with students is to attend their games and other activities. This is good, but a small school teacher doesn't have to take tickets at every ball game or become a sponsor of multiple activities to develop that connection. Because small schools are the way they are, chances are that teachers naturally know more about their students and connects in multiple ways outside of the music classroom.  It is important to "carry your weight" for contributions to the school, but most small school music teachers are involved often enough.
Another challenge that is unique to a small school district relates to the number of students and teachers in that particular district.  High schools might have less than 75 students in grades 9-12. If one-fourth of those students enroll in the high school band, one will have less than 20 students in the band. Of those 20, one-half is out for football and the other half are dancers and cheerleaders. Thus, marching band is non-existent.  It is only through teamwork and collaboration with coaches and sponsors that this challenge can be overcome.  When concert band season rolls around, each student in the small school band must learn his or her part; the student can't hide behind the other members of the section.  Often times, one student is the entire section. A student may learn multiple instruments in order to cover what is lacking or play a necessary percussion part when his main instrument part has multiple measures of rest. Students in small schools learn develop teamwork and unity as they learn to pull their own weight in the ensemble. Because there aren't many students, the teacher and the students develop strong bonds particularly through the music they create. These bonds carry over to other students and other activities throughout the school.
Exposing students to music beyond the small, rural communities of smaller schools is yet another obstacles that is worth overcoming. Encourage students to take advantage of opportunities to perform. Help them schedule performances at church, prepare auditions for district and state honor ensembles, find music camps, or assist in finding private teachers. One way to expose kids is to invite outside groups to perform at the school. A college band or choir might need a tour performance opportunity and your school should roll out the red carpet. There might be community members who could share their hidden talents. In my community, there is a gentleman who plays the bagpipes. I have invited him to play for my students and talk about his instrument.  Planting a seed for musical growth is important no matter what size school.
Big school or small school, there are many challenges facing a music teacher at the beginning of a new school year. My advice is to take deep breaths and do your best each and every day.  We always do our best and still wish that it were better.  Even if on any given day you can only give 80%, give the best 80% you have.  Stay positive. You and your students will be better tomorrow because of the efforts you make today. Don't be afraid to ask for help; reach out to the other teachers in the district, to musical community members, and to other music teachers who are nearby. Bounce ideas off each other. Being the expert just means that you will try to provide the best possible music education for each student.  Who can go wrong there?